A$AP Rocky: Long Live A$AP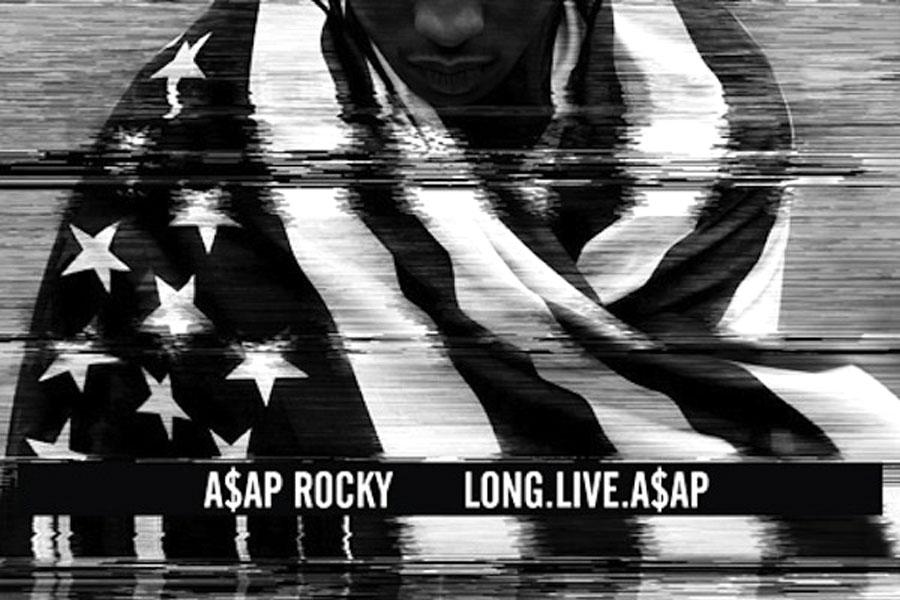 A$AP Rocky has become a mainstay in the world of underground hip-hop, but after his debut album "LongLiveA$ap," it appears the secret might be out of the bag.
Following his critically praised mixtape "LiveLoveA$ap," A$AP Rocky spent 2012 constantly recording and preparing for the release of his debut. After being delayed for the better part of a year and having the album leaked a full month before its release date, "LongLiveA$ap" has finally been released to the public.
Throughout the album he sticks to his smooth, laid back form of delivery in highlighting beats, only improving on his previous technical ability. This liquid smooth style was to be expected, but he truly shows off his ability to take over a track throughout the album. One great example of this would be on the track "1 Train", putting forth the best verse despite sharing bars with the featured Kendrick Lamar, Joey Bada$$, YelaWolf, Danny Brown, Action Bronson & Big K.R.I.T.
This brings up another major highlight of the album: the spectacular use of collaboration. Almost every single featured artist brings something to the table, most noticeably an amazing guest verse by Drake on the track "F****** Problems."
This is not to say that every collaboration works, particularly the interesting decision to work with Skrillex on "Wild for the Night."
Despite the strong guest performances, the album is at best when A$AP Rocky is center stage. With strong performances across the album, his work on the track "Goldie" sticks out in particular.
Displaying very good flow over amazing beats, people have long been critical of A$AP Rocky's lack of lyrical ability. This album addresses that criticism head-on, resulting in a more complete view of A$AP than has previously been seen in his catalog. Rather than relying on stoner lyrical based tracks, A$AP puts forth more lyrically mature subject matter.
The track "Phoenix" is the absolute highpoint lyrically for the album, and emanates both reflections of suicide and the struggles which he undertook to be where he is today. This track showed more emotional and lyrical maturity than anything else seen in A$AP Rocky's previous catalogue. "LongLiveA$ap" shows A$AP Rocky's growth as an artist.
"LongLiveA$ap" is a strong debut album, but still displays some interesting choices and shortcomings. The weakest track on the album is "Fashion Killa," which is neither fitting for the album as a whole nor displaying A$AP's usual delivery.
"Wild for the Night" is also a very interesting track, and the use of a Skrillex produced beat is very distinguishing for the rest of the album. It really does not fit stylistically with the rest of the album.
Reflecting upon both the highs and lows of the album, only one thing is readily apparent—A$AP Rocky has put forth one of the best debut albums in recent times and is set to become the next major star from New York City.
This album is not perfect, but it gives us a glimpse of the potential that A$AP Rocky has. By adding new elements to his already established style, A$AP Rocky has made clear advancements towards becoming a more complete artist. The only question left is where he is going to go next?