Lakeland's New Dean of the Kellett Program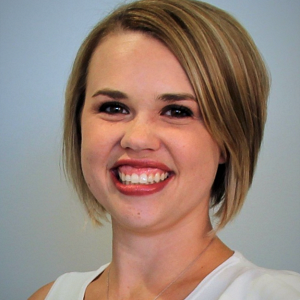 Lakeland's Kellett program welcomes a new dean, Rachel Ware Carlton, who is the previous director of advancement for the School of Humanities and Fine Arts, on Apr. 1.
Carlton has joined the Lakeland staff as a director of the Graduate Music program in 2020. She received her Doctor of Musical Arts and Master of Musical Arts degrees from the University of Minnesota. She is an award-winning soprano singer and performed on the operatic and concert stages. Before Lakeland, she taught music and vocal lessons at several colleges; Holy Family College in Manitowoc, Wis., Luther College in Decorah, Iowa, and the University of Minnesota.
Carlton is excited and honored to be named the new dean. She says "To be asked to contribute to more aspects of what makes Lakeland what it is. It's what helps make Lakeland second to none. We have a team that is student-focused. The team members want to do what's best for the students. My favorite part of Lakeland University is the people – students and colleagues alike. The students in the Kellett school come to us at times of key transition in their lives, and we have the opportunity to help them achieve their dreams and goals."
Her focus as the new dean is simple. She wants to continue looking forward positively. Carlton says "Kellett has some wonderful goals to look ahead. Growing the culture of the team, making sure we add to it. To be able to help students achieve their dreams. Scan the environment. Keep doing the magnificent work. 'Stay the course' if you will. Stick to the already amazing tasks Dr. Kutney has started. This is a turbulent time for higher education, and the Kellett school has all of the elements in place to meet the challenges of this environment head-on. I believe that we are poised to not only survive during this unsettling time, but we will thrive as well. As we look to the future, I hope to lead the Kellett School toward a period of growth as we expand the number and population of students that we serve and increase our footprint to reach not only across Wisconsin, but across the region at large."
Carlton added "I will begin officially Thursday (Apr. 1). The transition that I am hoping will be smooth. I have been working alongside Dr. Kutney and figuring out how to stay the course. I have been attending and watching to learn the ropes. I have been a part of the Kellett team since July. It feels natural to be a part of the team, so it is going to be easier."
The previous dean of the Kellett program, Joshua Kutney, will focus on his role as Lakeland's vice president for academic affairs. He described Carlton that, "Dr. Carlton is a colleague of impeccable character. She is intelligent, hard-working, creative, and student-centered. She is an inclusive leader who is able to motivate a group to achieve a common goal."
She is ready to take over the program.  She has had an amazing mentor in Kutney. The path that the Kellett program has gone under the direction of Kutney will continue to grow and improve under Carlton.