Lakeland's Director of the Counseling Program Awarded by the Wisconsin School Counselor Association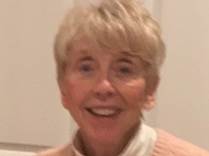 Deborah Blitzing, director of the Counseling program, received an award from Wisconsin School Counselor Association for the second time and it brought recognition for Lakeland's counseling program.
WSCA is focused on providing quality professional development opportunities, supporting comprehensive school counseling programs, and giving one voice to professional school counselors. WSCA is dedicated to empowering schools throughout the state. The background behind the award is as Deborah Blitzing says "It's an award that shows excellence in the counseling program. But for me personally, I do not do it to get the recognition, I do it because I love it." It is an award that she had won before. Blitzing says "I do my best and work towards getting what is needed to be done. I knew the lady the award is based on. She was an amazing person and an inspiration to me."
Blitzing has an amazing background that seems to fit well with Lakeland and she has so many aspects within an extensive list that can cover so many areas. She was a school counselor for more than 30 years within all grade levels, a leader in school counseling. She started at Lakeland as an adjunct professor within the counseling program for the 2003-2004 school year and then became the director of the counseling program in 2010. She was a board-certified counselor, and she was a teacher which she taught for six years. She worked with teenage parents (helping them navigate the system getting them help) in Marathon County, and she got her doctorate midway through her adjunct.
Blitzing was not expected to receive his award. "It was funny when I first got the email, I thought that they were wanting me to nominate someone. After reading it a few times, I realized that I was nominated and that I was the one receiving the award. I was and am honored, humbled, and grateful. I had read it a few times, and it is weird how 20 years after my first one I am receiving it again. It is meaningful to me. It is a positive aspect of taking your breath away," she mentioned.
An individual who was a student of hers, Jacob Heinemeyer who is now the assistant director of admissions says "I love it she does an excellent job keeping students engaged. She can make her students motivated; she keeps us updated. She keeps all of us updated even with previous students. She has a wonderful way of teaching her students, and you can see that she has a love for the world of counseling." It seems like as the years go on, Lakeland has gained more reasons to be proud, and within these last few years alone, it shows how much Lakeland works to do their best and how Lakeland shows their recognition towards the awards they have been given.