Lakeland University: Safe in the Lake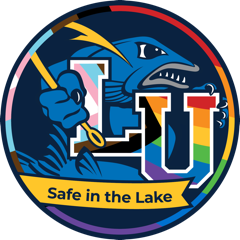 Recently, Lakeland University introduced Safe in the Lake, a new series of trainings designed to create effective LGBTQ+ awareness and allyship through inclusion, affirmation, and support. Inspired by the Safe Zone Project curriculum, the Ulrich Center for Faith, Ethics and Justice developed Safe in the Lake to uphold Lakeland's mission of fostering an emotional and physical haven for the entire Muskie community, and beyond.
These trainings also highlight Lakeland University's ongoing efforts to create a more diverse, equitable, and inclusive campus community.  Safe in the Lake trainings can be scheduled for two, 1.5-hour sessions or one, 3-hour session. After completing the training, attendees receive a certificate showing their qualifications to be an active ally to the LGBTQ+ community. These certificates help our community members find safe spaces and allies who are supportive, nonjudgmental, and open to having conversations about LGBTQ+ related topics.
For more information on Safe in the Lake trainings, please visit Lakeland.edu/ulrich-center. You can also access many Safe Zone Project resources at thesafezoneproject.com.  These two programs fight hard every day, and they need our help. It takes more than a few people to help achieve equity, inclusion, and belonging, so join the fight today!