Which came first?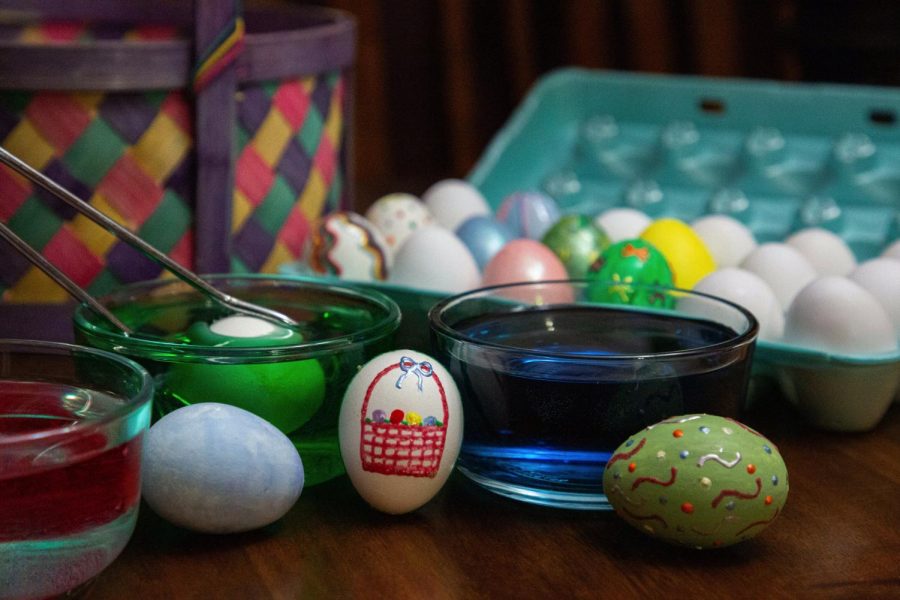 Many people were asked about what they were doing for Easter this year with the quarantine. Their answers were either nothing or maybe a family dinner. Some said they would paint Easter eggs, eat chocolate, and receive baskets.  
The U.S. is known for what is called the Easter Egg Roll in Washington D.C., but others outside of the U.S. are celebrating in their own way. Through the search for what they are doing, many intriguing topics and facts came up. 
First, there is the rabbit and the egg. 
The egg has multiple meanings and uses depending on the tradition, but has come to be widely known as a symbol of spring, renewal, and fertility. The hare itself is known today as a symbol representing the beginning of spring.  
In a German myth, an injured bird was found by the goddess Ostara and was changed into a hare to save its life. Grateful, and still a bird on the inside, it lays the goddess an egg.  
Second, Easter did not become a tradition in the U.S. until the 1870s long after it was brought over by German immigrants. This means that there are many other traditions the rest of the world has done for maybe even centuries before America even knew about it.  
There is the Scoppio del Carro in Florence, Italy where they celebrate by setting off an ornate cart filled with fireworks to ensure a good harvest. Finland lets children go around collecting chocolate eggs while dressed as witches. Poland celebrates by drenching each other with buckets of water. There's pot throwing in Greece, giant omelets in France, and Jerusalem walks the same path as Christ did while some even carry a cross in remembrance. 
These are just a few traditions that are celebrated outside the U.S. and all of them have an origin of some sort.  
The epic myth of "The Descent of Inanna" as well as many other stories of death, resurrection, and rebirth have given way to festivals and traditions that celebrate Easter.  
There are so many legends behind the celebration of life and death that are highly recommended to be read up on. 
Regardless of your traditions and origins, have a Happy Easter! May you all be well.