Voting from a Distance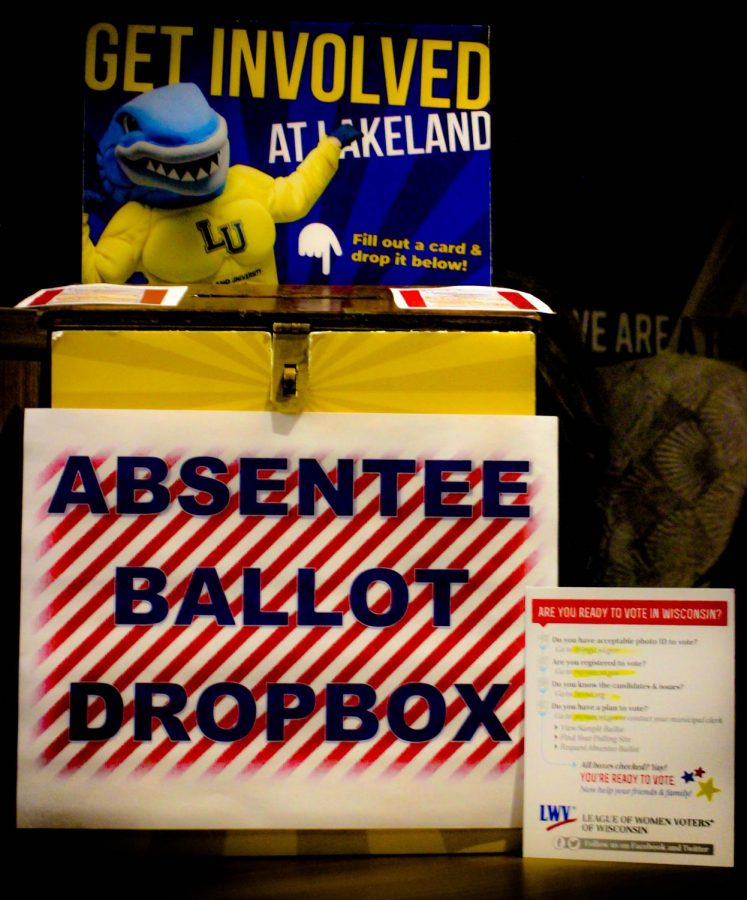 Things are coming to a head as the 2020 Elections are getting closer to coming to a close. Voting is being encouraged like every other election before now. However, this election, in particular, has come at a very precarious time with COVID running rampant. As a result, Lakeland has set up a system for students to be able to vote without taking even one step off the campus. 
According to the Executive Vice President of the Student Government Association (SGA), Chloe Skibinski, Lakeland University has been encouraging students to register online to prevent potential spread of COVID. Going so far as to set up a registration event for students who aren't familiar with the process and want to stay safe while doing it. 
It is for this reason that Lakeland has taken steps to introduce students to the wonders of the absentee ballot. 
For those who do not know, the absentee ballot allows a person to register to vote online and send in their vote without leaving their residence.  
"We wanted to have a voter registration day," said Skibinski. "We had laptops set up, we would help register students, and get their absentee ballots sent to campus so they don't have to worry about going home on the weekends or worry about crowding at the polls." 
However, it seems that not many students were interested in participating.  
Even though a voter registration booth had been set up downstairs in the Campus Center to assist students in starting the registration process, "…we got a few people that way. But most people avoided us and went upstairs to get their food," explained Skibinski.  
In the end, only 15 students showed up to the event.  
Now, while the event has passed us by already, there is still time. There are also several more resources Lakeland has made readily available on campus.  
For those who aren't familiar with voting laws, each state has their own rules and deadlines for registrations and voting. So, the SGA provided a link to a blog post, "How To Vote In The 2020 Election," that lists all the requirements to vote and has links to the proper registration site for each state. 
Once you have registered, you may request an absentee ballot to be sent to your current address. You fill it out, and then drop it off. Where you ask? Right here at the Campus Center! 
"…there's actually a drop off box right here by Alli Vanstelle's desk where they can come and drop that off," explained Student Engagement Advocate, Emily Gaudynski. "Then our shuttle drivers will be taking it…dropping it off at USPS and mailing them out." 
Next to the ballot box are handouts that give even more resource sites and instructions on how to complete your application. 
For Wisconsin residents, the deadline for requesting an absentee ballot is October 29. So, if you are planning to vote and don't want to go to the polls, get cracking!