Perfectionism in our Lives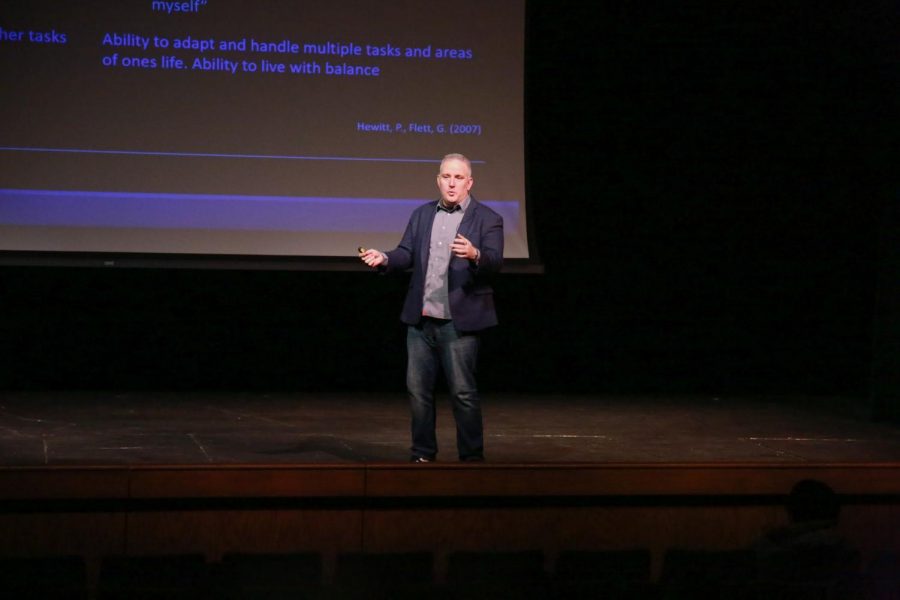 The convocation that was held in the Bradley Theatre on Tuesday, January 28 was conducted by Dr. Lee Neagle, a Lakeland University Alumnus, and organized by Dr. Elizabeth Stroot was about perfectionism and how it greatly affects our daily lives and our perceptions of our self–worth.  
Neagle talked about how these expectations often lead to eating disorders. Constantly trying to live up to our own expectations and falling short, as well as the expectations from others and society, can be incredibly draining in our daily lives and our social media lives. Stroot said, "He [Neagle] discussed the fallacies, traps, and negative consequences of approaching life with the expectation of perfectionism. The trap of perfectionism is, ultimately, nothing more than the words in our heads. If we become aware of those words and learn to determine that they are, indeed, "unhelpful" (vs. "true"), then we can work instead towards our goals." 
It is also important to know the difference between a goal and a value. Neagle said that goals are areas in life that we can either achieve or not achieve, whereas values are qualities that we wish to live by. These qualities and goals will often be able to help an individual determine whether their thoughts are helping or hindering towards achieving goals or what type of person they wish to be. 
Neagle stated that self-esteem is not high or low, rather, it is internal or external esteem. This means that we either validate ourselves and our accomplishments, or we look for that validation from others.  
Stroot stated that, "Lee's presentation was perfectly targeted to his audience. At times it seemed he knew exactly the struggles students' experienced and he used humor and wisdom to challenge them to consider letting go of unhelpful habits."  
Stroot also added that, "I think it's helpful to be reminded that we're not alone – that others put the same kind of unrealistic expectations on themselves. Others worry about success and beauty and strength and love, too. It's what we do with those fears that's important. It's incredibly unhelpful to measure our worth in terms of "likes" or external yardsticks of success. We should measure our worth in accordance with our values."