Zumba Night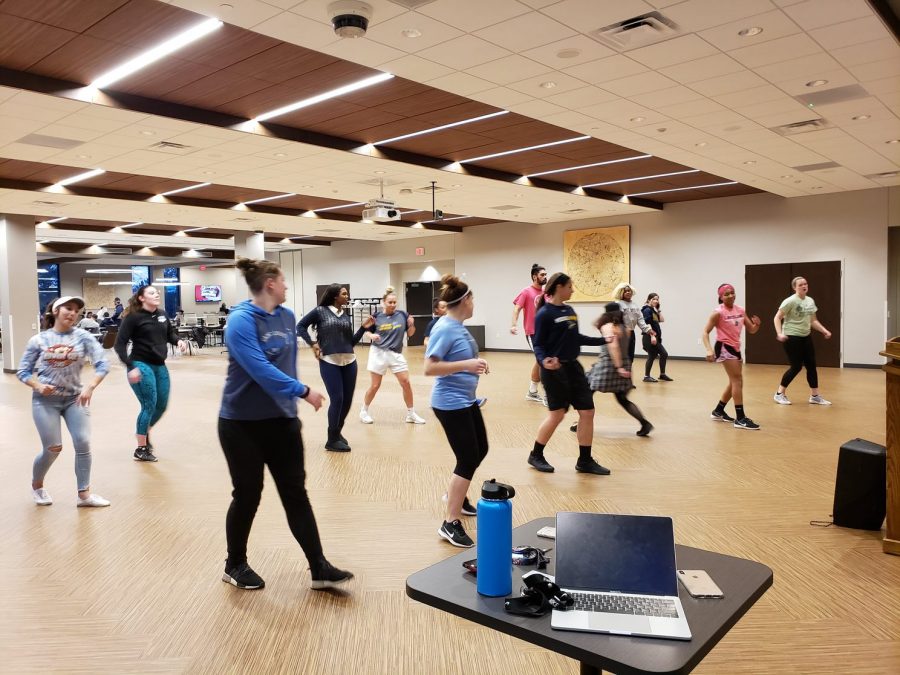 Lakeland University Global Student Association held a Zumba class in the Younger Family Campus Center event space March 26 at 7 p.m. The event was led by instructor Mikki Payne with the goal of exercising in a fun, exciting way through dance.  
When asked how she thought the event went, Mikki Payne stated, "This was my second year and I think it was a great success and we had a wonderful turnout. I really like the location I was in this year too; it was visible to more people and it got the attention of students that were just walking by. My goal was to expose more people to Zumba and show how much fun it can be and a great workout too!" 
Tali Coleman, president of the Global Student Association, states that one of the many goals of the Zumba class was to "dance, get out of their [the participants] comfort zone and do something that was different for them. Getting a workout in and dancing at the same time really brought that together."  
GSA hosts many of the projects held here on campus, including International Night, which will be held on April 13 in the Bradley Theatre. More information regarding International Night will be included in the next issue of the Lakeland Mirror. 
Photos provided by the Global Student Association.