"She said yes!" Surprise Proposal One of Many Highlights During Essence of Heritage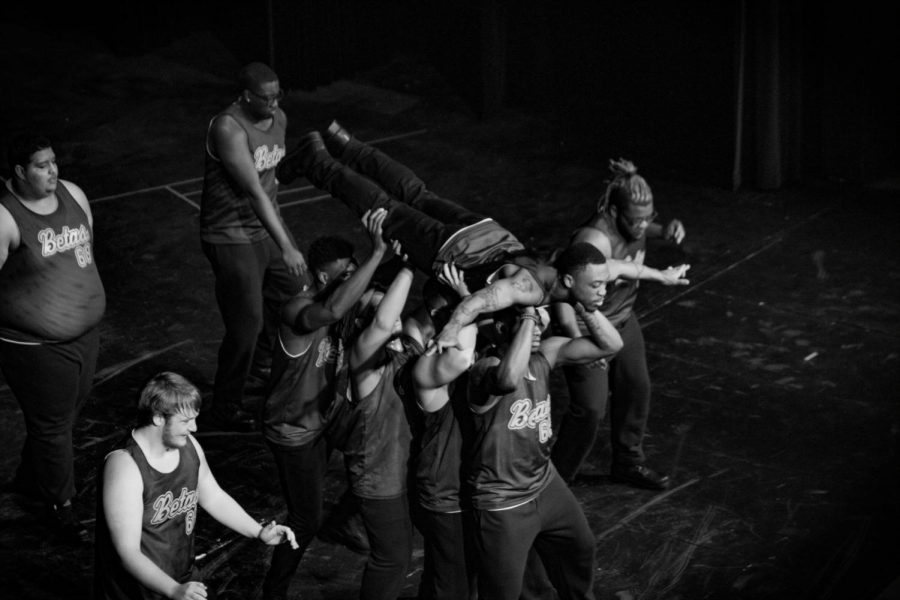 Aaliyah Lewis McCollum, Staff Reporter
February 27, 2019
This past Saturday, Lakeland's Bradley Center held the 22nd annual Essence of Heritage event hosted by the Black Student Union and Beta Sigma Omega Fraternity. Traditionally, this celebration of minority cultures is held on the last Saturday of February to end Black History Month. This year's theme, Black Excellence, represented the success of African Americans.
Diante Moses is the President of BSU and started early on his preparation for this event. "I put my heart into it starting the project in the summer. I didn't do it alone. I had Beta Sigma Omega and members of BSU on my side."
"Black Excellence is having a goal, reaching that goal, and succeeding at it. If that's graduating high school, or striving to improve your G.P.A as long as you're positively growing and improving then you're exemplifying Black Excellence," said Cristopher Jackson, a senior and member of Beta Sigma Omega Fraternity.
Cristopher Jackson has participated in three Essence of Heritage events prior to this year. "The goal was to make this year's performance a show to remember, and it truly was," Cristopher also said.
Essence of Heritage is diverse in its styles of performances. There were African dancers and drummers from the "Nefertari Dance Company" from Milwaukee, WI. Poetry, songs, spoken word, and a play were all performed by BSU members. There was also a drill team performance by the Lakeland University Cheer & Dance team and step show performances by Beta Sigma Omega Fraternity and Beta Psi Nu Sorority.
The night ended with a surprise proposal by alumni and member of Beta Sigma Omega Fraternity Jody Harrison to senior Timonikia Coburn, a member of Beta Psi Nu Sorority. With family and friends gathered around Coburn on stage, she accepted Harrison's proposal with tears of joy running down her cheeks.
"The show wouldn't have been possible without my fraternity, advisors David Simon and Mark Edmond, Leslie Laster, the performers, Cristopher Jackson and God," said Diante Moses, a senior at Lakeland and member of Beta Sigma Omega. I hope this show goes down as the best in history. Some people had their doubts and questioned the purpose of Essence of Heritage, but we are strong and want others to have an understanding of our culture," Diante Moses said.