Linda Tolman: Celebrating 50 Years with Lakeland University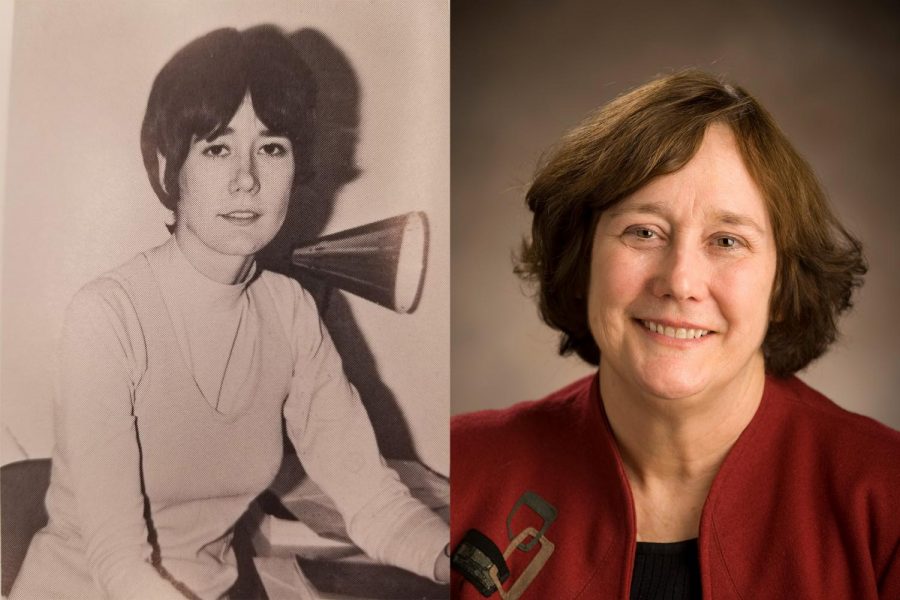 Linda Tolman, a professor of English at Lakeland University, is celebrating 50 years of teaching at Lakeland University this year. She began working at Lakeland University in 1969 when she was 23 years old. Before coming to Lakeland University, Linda Tolman worked with diplomatic affairs in Washington D.C. Linda Tolman and her entire family have all played a huge part in Lakeland's history. Her children grew up here, playing outside on campus, and have since grown up to lead extraordinary lives. Those who knew her very well, such as Associate Professor of English Lucretia Crawford, believe that Lakeland has changed immensely due to Linda Tolman's time here. Linda Tolman is very well-known around campus, not only for her classes but also for chaperoning trips for her students to destinations such as Greece and the United Kingdom. Tolman also plays a huge role in her students' academic careers by meeting one-on-one with them regarding papers and assignments. 
Fessler Professor of Creative Writing & Poet in Residence Karl Elder, who has known Tolman for many years, stated "Having served at times as a division chair and as faculty representative to the academic dean's council, I have not seen a another set of students' evaluations that matched the degree of appreciation and enthusiasm expressed over Dr. Tolman's Shakespeare course."  
Lucretia Crawford had Linda Tolman as her first professor when attending Lakeland herself. She was in Tolman's Shakespeare class during her freshman year. Crawford remembers that the group was small; at that time, Tolman lived on campus with her husband and would occasionally hold class in her living room. This provided a very friendly environment for the discussions to take place, rather than a formal classroom. Crawford reflects fondly back on Tolman's time here, stating, "I don't think I'll know what to do without her . . . She is the last of my remaining professors. When she goes, that's it. My professors won't be here anymore. Can you imagine how lucky I am to be teaching with one of my own professors? That's amazing." 
We would love to thank Linda Tolman for her years as an educator at Lakeland University and wish her nothing but the best for the future.