Lakeland University Welcomes New Librarian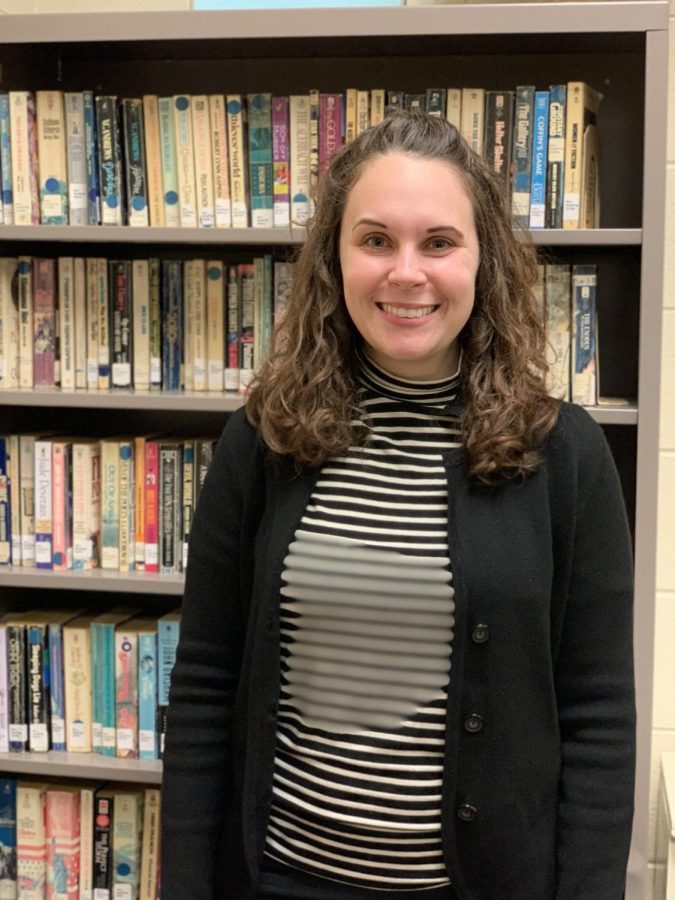 New librarian, Melanie Jones, is eager to begin working with the Lakeland community.  In her first semester working here, she has already generated many ideas to help students. 
Growing up in Dodgeville, WIS, Melanie Jones received her degree in Madison, obtaining a master's in library Information. She has many interests, including traveling, reading, and playing the piano.  She is eager to get started working in the community, saying, "I'm excited to get going. I can't wait to get my feet out there and seeing what works."  
Melanie's position is formally titled Engagement and Reference Librarian. This position focuses on helping students understand and utilize the many different resources that the library has to offer.  
Melanie also stated the library is working on staffing a reference desk in the lobby of the library. She hopes the desk will provide more readily available help to students in need. The desk will be ran by herself and other library staff. The hours are yet to be specified, but Melanie said they are expecting afternoon and evening hours to be set.  
Melanie began working for Lakeland in July. Looking ahead at the new job, she states, "I'm excited to work here at Lakeland, it has a very tight knit community. I prefer a smaller community over a larger one, and I'm looking forward to working with all the students." Melanie elaborated on this by saying her time at a bigger library in Madison was much different: "The Library was so extensive I would see some students once and then never see them again. It was tough to build a connection with students and be able to help them."  
Using the Library to help students get ready for exams and finals was a focal point Melanie went over. Emily Jones, a Sophomore student, gave some insight on this topic. "I believe the library is the most effective place for me to study. I have studied there many times, and it is extremely helpful to have the textbooks readily available in the library."  
Emily finished by giving some recommendations on events the library could host to help students: "I think the library could really benefit from hosting its own study tables with snacks and drinks for students. This would provide more incentive for students to use the libraries' resources more and provide a quitter place to focus as opposed to the more sociable campus center." 
There will be many events coming to the library in the future. Karl elder will be hosting a poetry reading on Tuesday, Oct. 29. He will be reading aloud his recently re-released Phobophobia. Another event Melanie wants to push for is hosting a session in the library on the program Academic Writer. This is a program that can be used to help learn effective writing. Finally, Melanie wants to use the library as a space for students to prepare for finals. "We will be working with faculty to host many more events in the library. Stay tuned."