Lakeland Golf Team Plays on Championship Course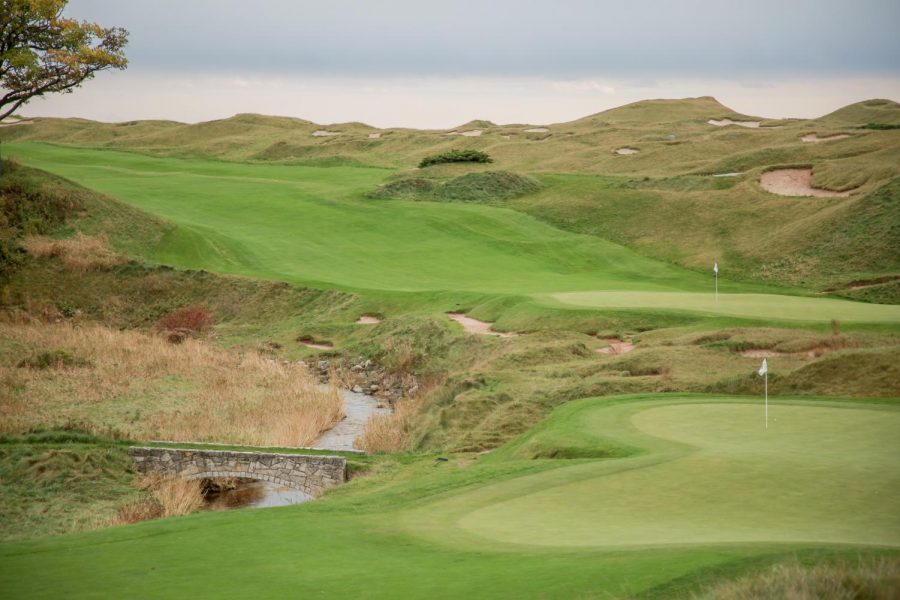 Austin Tanck, Staff Reporter
October 15, 2019
The Lakeland University Golf team had the opportunity to have their home course at Whistling Straits. Whistling Straits is home to the 2020 Ryder Cup. 
Peterson commented on how amazing the drive in is for Whistling Straits. Bluestem grass is a signature on the course, as well as sand traps. Pete Dye designed the course with over 1,000 bunkers. This course is known as a championship course for the PGA (Professional Golfers' Association). It has held four tournaments including PGA Championship, three separate time, and U.S. Senior Open. It will also hold the Ryder Cup in September of 2020. 
The Golf team is coached by Amber Peterson, Assistant Coach, Bob Martin, and Swing Coach, Darin Saari. The team consists of seven students, including four freshmen and two sophomores. 
The team played a total of six tournaments over the seven week season. Tournaments were held at Wisconsin Lutheran College, Marian University, UW- Oshkosh, Judson University and lastly the NACC (Northern Athletics Collegiate Conference) Championship tournament in Meadowbrook, WIS. 
With the team being majority freshman, Coach Peterson said, "I was a little bit nervous with how the season would go. Because of it being a short season it's hard to get in rhythm, I am proud of the way that the team came out and handled the season with the great leadership of the captains." 
The team captains are sophomore, Ali Wilson and senior, Ashlee Wierzbach.  Wilson conference for the first time in Lakeland history and was overwhelmed with the support of the Lakeland community. 
The team's first tournament was at Oshkosh. Coach Peterson explained that having the opportunity to play at Whistling Straits, Whistling Straits Irish, Blackwolf Run Meadow and Blackwolf Run River helped the team get ready for the tournaments; all are within the top 100 courses in the United States.  
Peterson also said, "as soon as you step out on that course you know that it is not a normal course. It is incredibly difficult because if you miss the fairway but ten inches you might as well miss by a mile. There are a lot steep edges off the fairway and behind greens so you need to be very selective with your shots." 
Wilson added to this saying that being able to play there was "an amazing perk … [it] made us better as a team."  
The team finished 3rd overall in NACC conference play. Peterson finished "that I am very hopeful with how the team finished and how they can build for next season. "