"Debate Practicum" Competition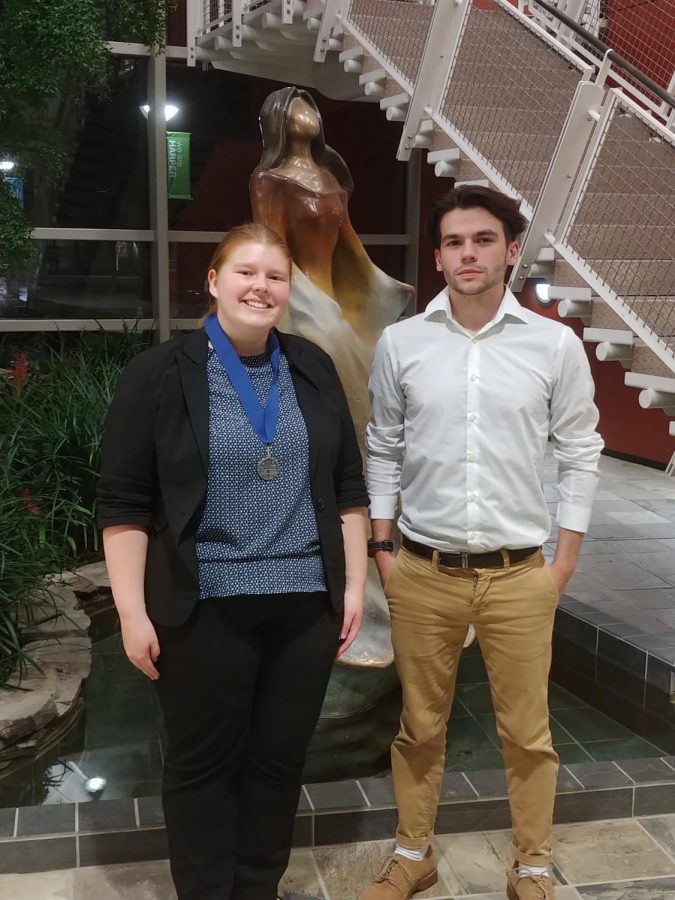 Lakeland's new debate team, "Debate Practicum," competed in their first debating tournament on the first of November. 
"Debate Practicum" had a rough start last year. Due to a lack of a budget, Lakeland's debate team was never officially got off the ground. Although, as of this year, Professor Nathan Stewart was able to get the budget required to start the team. 
According to Dominique Lee, a junior here at Lakeland University and a member of the debate team, at the moment there are only five members of "Debate Practicum," but they are still willing to accept new members. "If any students [are] interested, they should definitely feel free to reach out to either myself or Chole, or even Professor Stewart." Lee also says that she believes that this club is a great opportunity to meet new people. The team roster so far consists of Darcyn Gross, Dominique Lee, Sara Neumann, Chole Skibinski, and Cha Meng Thao.   
Junior Chloe Skibinski and sophomore Darcyn Gross were the only two members that were able to compete during the tournament this transpired on November 1st. Skibinski walked away with a 4-0 winning ratio. Due to Skibinski's debating abilities, she landed herself a spot to compete in the final round of the tournament. 
When Skibinski was asked on how she felt before competing in the final round, she had this to say, "I was shocked, because we were waiting awhile for the result. They came later than I expected… Darcyn got out there first, [and] he was looking at the names. He was looking for first names, so he said neither of us got in, but then he realized that it said last names and he saw my name and I got in." Skibinski also says how she felt a bit nervous going into the out round, describing her experience as a bit more anxious compared to the other rounds due to pressure of the final round, but in the end, she believes that Darcyn and herself worked well together as a team.  
Gross added that the team had a five-four win-to-loss ratio for their first tournament. The team plans on competing in two more tournaments on December 6th and the 14th before the start of winter break.