Co-Op Program: Bemis Manufacturing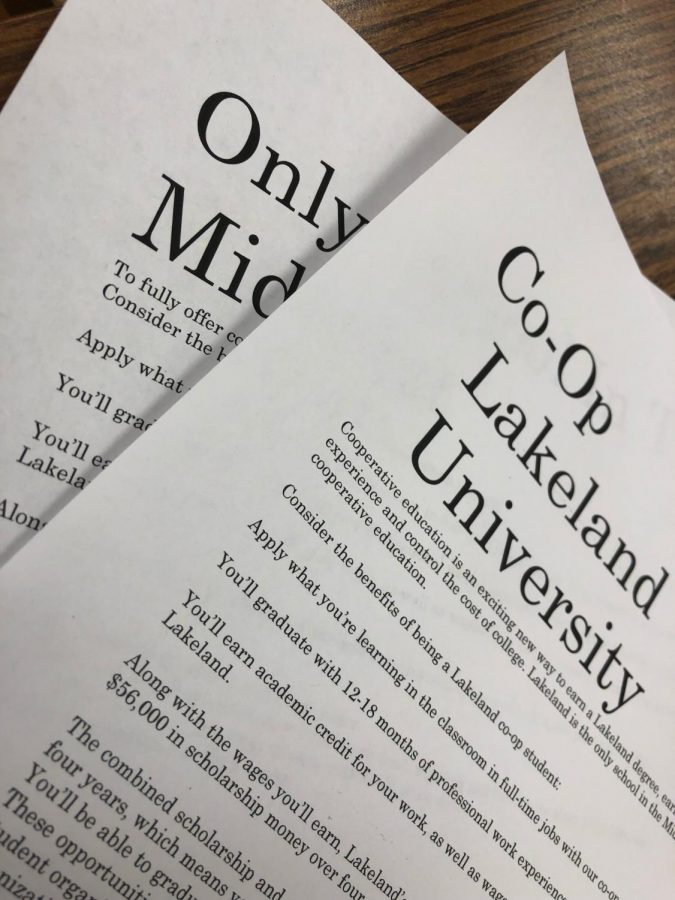 Last semester, Lakeland announced that it would be partnering with Bemis Manufacturing for its co-op program. The goal was to keep students on campus year–round and involved while allowing for a more affordable college experience. Bemis is not the only company Lakeland is partnered with, but it is the model that Lakeland will be using to structure its co-op program. Through Lakeland University's new co-op program, students will have the opportunity to make 14-19 dollars an hour, have a flexible schedule, receive financial aid, a reduced cost for a summer class and opportunities for promotion.  
Jess Lambrecht, Director of Career Services & Student Success and Engagement Coach, summarized the benefits of Bemis specifically, "Depending on your schedule of coursework, you can work at Bemis with a pretty reasonable schedule of 24 hours per week, earn a competitive wage, and receive tuition reimbursement."   
The average duration of a shift is 2-3 p.m. to 10-11 p.m. on Friday, Saturday and Sunday/Monday. For the specific co-op with Bemis, they take a look at a student's classes and decide which ones to cover financially. It is important to note that the range of classes Bemis covers is considered quite large for tuition reimbursement.  
Lakeland's co-op program develops from year to year. This year, the biggest focus is keeping students here and invested on campus. Lambrecht said, "The amount of activities students will be able to participate in this summer will be dramatically different." Compared to previous summers, students in the co-op program can stay on campus in the summer for approximately 75 dollars per week while working. They can have a discounted online class for 300 dollars as long as they work a minimum of one shift per week. This helps students be productive in both school and work, resulting in a smooth transition into the fall semester.  
Although many students who enroll in the co-op program are freshman and sophomores, the program is open to Lakeland students of any academic level. According to Lambrecht, "If you come in as a senior and say, 'I'd like to do this (co-op)', we'd figure out a way to make that work for you."  
For more information about the general production/manufacturing co-op position at Bemis Manufacturing, contact Dennis Miller at [email protected].