Bettering our Campus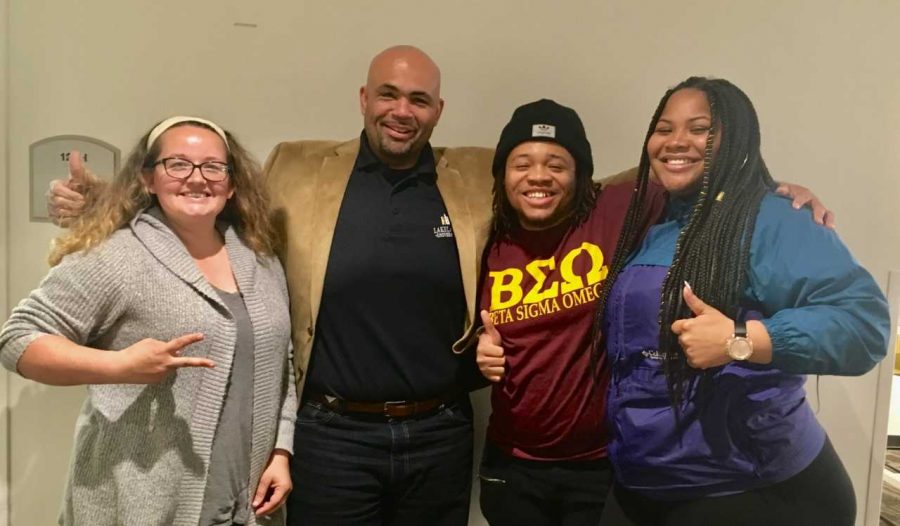 Aaliyah Lewis McCollum, Staff Reporter
May 1, 2019
David Simon, Vice President of Campus Life, is looking to make campus more inclusive and an overall safer community for Lakeland students in the upcoming school year. 
"We are in the process of rebranding the safety and security department and it is now considered campus safety," said Simon. "The difference lies in the amount of training that security now has. We've superseded the standards of what a standard security department would be; we're more of a community campus safety department."  
According to Simon, "One of the things that the directors of each department is responsible for is community outreach as well as a partnership. There's nothing on the calendar yet as far as events, but we are absolutely creating some collaboration with training and awareness. Campus safety will also be doing some awareness training, as far as overall situational awareness—most importantly, identifying, understanding, and being educated." 
To bring awareness to the prevention of sexual assault and sexual harassment, Campus Safety has many different videos on the campus wellness page. These videos include Active Bystander, Consent Videos, and How to Prevent Sexual Harassment. Moreover, on the website is a new Title IX webpage available for students to learn more about the steps to report Title IX violations and the rights regarding Title IX.  
Simon states that there has been a decrease in reports on campus, thus showing that there has been a major improvement in student involvement in preventing sexual harassment and assault. "We're all adults, so we have to start having those conversations. We should be able to articulate that if this happens, what do I do? Or if I see a situation that looks dangerous, can I interject? If you feel safe to do so, interject, but if you not, don't be afraid to contact campus safety or another staff member." 
Simon continues, "As far as campus life, getting back to those things that create a sense of community, comradery, and fun. We want to allow students to enjoy their college experience. We're planning on allowing grills so that students can barbecue on campus, some of the things like alumni had here. We don't want you all to feel restricted and constrained. I'm interested in hearing from the campus community. What are some of the initiatives that we can look into to provide for the students as far as campus climate.  But that comes with responsibility. There should be communication between older and younger students to make sure the students that are coming in with an understanding of how this culture works and that this is a privilege that we want to keep.  We want this to be the culture. I want students to let me know what we can do to make campus community more inclusive and fun."