Professional clothing closet lends students business attire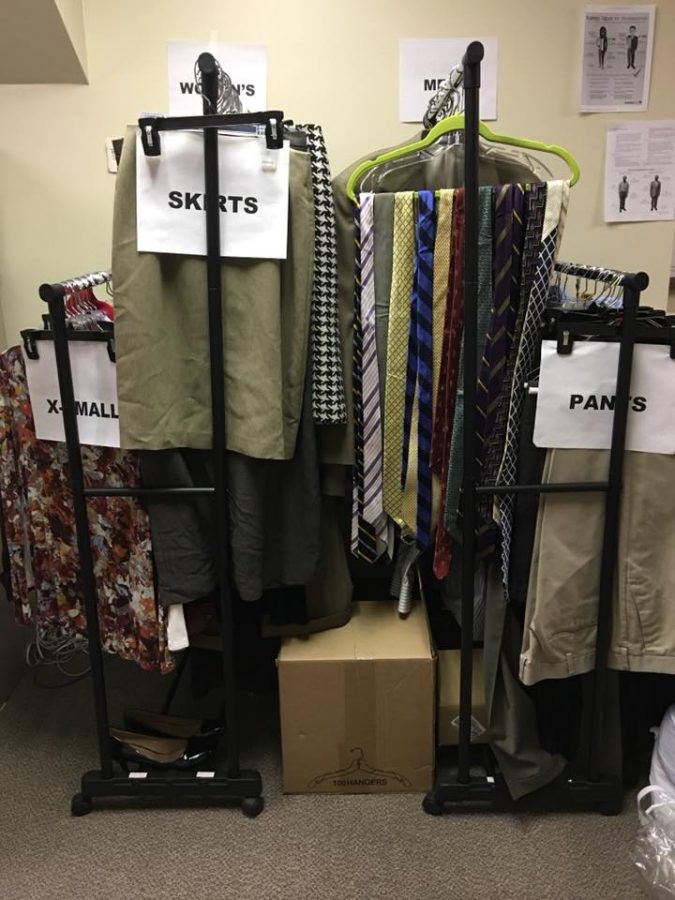 Success coach Mara Poullette is overseeing the implementation of Lakeland University's new professional clothing closet.
"It is not necessarily unique to us, but it's a service that we want to be able to offer to students," said Poullette of the project.
The closet is located in the lower level of WAK and is free for students to utilize. When renovations are completed, the closet will move to the student success area of the new Campus Center.
The process for utilizing the service is simple: Students tell a success coach what they are looking for clothes for, and the success coach takes them to the closet and assists them in finding appropriate attire. Students can take what they need and came come back as needed.
According to Poullette, the hope is that the program will help students become confident in both their skills and their presentation and remove the financial stress of purchasing professional clothing. The professional clothing closet can also serve to educate students regarding what is considered appropriate attire for events such as a job interviews or career fairs.
"The Student Success office is very aware of and sensitive to the financial challenges that students are faced with," Poullette stated. "We want all students to feel comfortable utilizing the closet as a resource. Our hope is that this resource can help eliminate one more barrier for students looking to achieve their professional goals."
In order to donate to the Lakeland University professional clothing closet, contact Mara Poullette at [email protected] Donations can also be dropped off in the lower level of WAK during normal business hours.