Lakeland welcomes history day event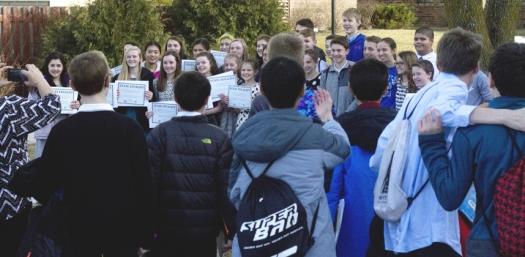 On Saturday, Feb. 25, it was National History Day. To celebrate, Lakeland University hosted a competition on campus from 8 a.m. to 3 p.m., during which contestants displayed their history projects.
More than 200 students from surrounding middle and high schools came to compete in many different categories.
The categories were broken down into exhibits, documentaries, performances, papers and websites.
An awards ceremony in the Bradley Theatre ended the celebration.
The top few of each category will continue on to the state level competition and the winners from the state competition will compete at the national competition in Washington D.C.

Hang on for a minute...we're trying to find some more stories you might like.