Hurricane relief open mic brings surprises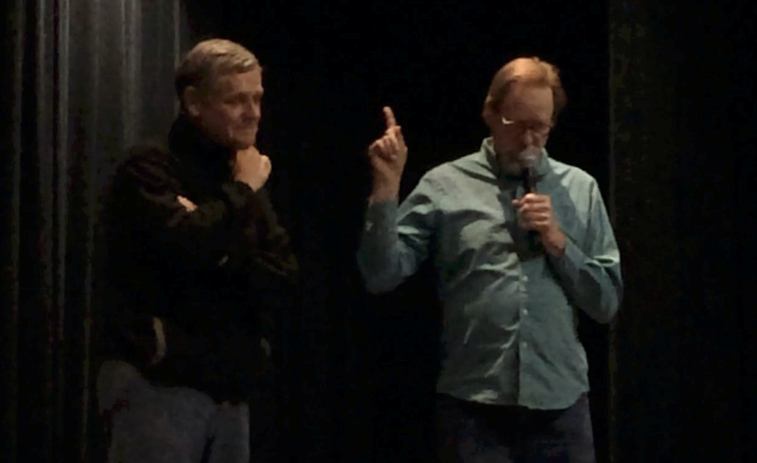 The Spiritual Life Council and Chaplain Department teamed up to hold another open mic night, this time opening up the roster to include non-musical acts, including a surprise performance by the president of the university.
The event, dubbed "Art of Relief," took place in the Bradley Theater on Oct. 26 to raise money for hurricane relief as well as the spring retreat at Lakeland, all sponsored by Thrivent Financial. Acts included music, poetry, prose and comedy.
The performers made up the majority of the audience. Chaplain Lex Cade-White and senior vocal performance major Jacob Nault hosted. Music was performed by Nault, senior psychology major Kristen Brusky and art professor Bill Weidner. Poetry and prose were read by senior writing major Melissa Reise, junior writing major Luke Ulatowski and composition professor Jodie Mortag. There was also an impromptu comedy act between Weidner and Lakeland President David Black.
"That's why they brought him back: because he's good at it, he's good at getting that money," Weidner said of Black.
"They brought me back because no one else would take the job," Black responded.
The mood was light, with performers casually trading quips with members of the audience. Everyone could buy refreshments as well as bid on artwork that was up for auction with proceeds going toward the relief charity.
By the intermission, $80 had been raised for hurricane relief and $20 had been raised for the spring retreat. There will be at least one more open mic night during the year.