Adventure Club hosts escape rooms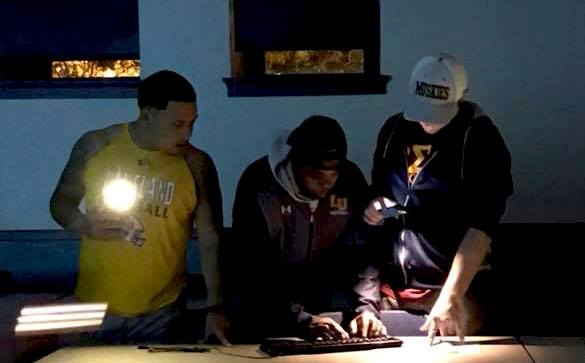 On Nov. 1, students worked together and solved puzzles to escape from a room.
Students were put into a room in Old Main and had to use clues to solve challenges in under 30 minutes. There were two different escape room themes: "Patient Zero" and "Boom."
Some of the puzzles included using a black light to find a hidden message, moving a directional lock in the movement of a knight chess piece and setting microscope slides in a certain order.
Junior marketing major Emily Marten, president of the Adventure Club, planned the event with the help of the Success and Engagement Office. She was looking for a fun and unique event that students could do together with their friends.
"Everyone had a great time, and we had a strong turnout," Marten said.

Hang on for a minute...we're trying to find some more stories you might like.