Full agenda at commuter meeting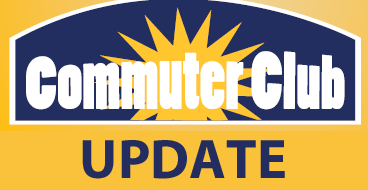 Though the monthly Commuter Club meeting, held on Tuesday, March 1, was sparsely attended, no doubt due in part to the unusual number of events co-occurring that day, there was still a lengthy agenda of items brought to the club's attention.
Regarding engaging students, the following events were listed on the meeting agenda:
Friday, March 18 – Lunch & Learn: Interviewing Strategies – 12:15 p.m. – 1862 Lounge

Wednesday, March 23 – Summer Employment & Internship Fair – 10:30 a.m. to 1 p.m. – Campus Center Lounge

Tuesday, April 5 – Student Government Association (SGA) Debate – 11 a.m. – Laun 209

Monday, April 11 – Friday, April 15 – SGA Voting – 11 a.m. to 1 p.m. – Campus Center Lounge
An item of note listed on the agenda was that the last spring meeting for Student Activity Foundation Funding will be held on Thursday, March 17 at 6 p.m. on the fourth floor of WAK.
Also listed on the agenda were several upcoming events of interest for students to attend and show their support of Lakeland College. Here's what to expect for the month of March:
Friday, March 18 – Cinefest Series Double Feature – 8 p.m. Jurassic World, 10 p.m. Ted 2 – Bradley Theater

Saturday, March 19

Mother Daughter Luncheon hosted by Pi Kappa Gamma – 11 a.m. – Bossard Hall

Hypnotist Sailesh – 7:30 p.m. – Bradley Theater
Sunday, March 20 – Green Bay Gamblers Game hosted by LC-CAB – 1 p.m. departure – sign up here for the

Gambler event

.

Thursday, March 31 – Laser Tag hosted by LC-CAB – 7 to 11 p.m. – Wehr Center
On Friday, April 1 there will be a free outing to a Milwaukee Bucks game, hosted by LC-CAB. To sign up, click here.
The Commuter Club meets on the first Tuesday of each month at 11:30 a.m. in the 1862 Lounge.
For more information about the Commuter Club or any of the upcoming events, contact a Student Success and Engagement Coach.

Hang on for a minute...we're trying to find some more stories you might like.