Cade-White details promotion to permanent chaplaincy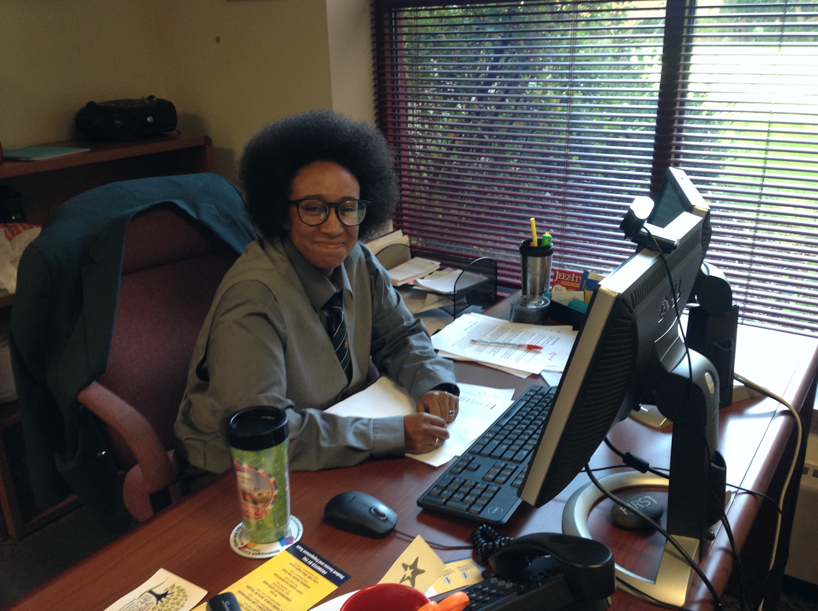 The decision to make last semester's interim chaplain Lex Cade-White the permanent chaplain of Lakeland University in September of this year finally nailed down a shaky position while raising questions about the process of her promotion.
The reverend and experienced hospice chaplain entered Lakeland in February of 2016 after the resignation of former Lakeland chaplain Rob Sizemore. Back then, Cade-White made it known that she only planned to stay until the end of the semester.
When asked if she changed her mind, Cade-White focused on the evolution of her situation. "The opportunity presented itself," Cade-White said. "I really enjoyed my time with Lakeland last semester, so all things worked together, you know?"
According to Cade-White, staying as the permanent chaplain was not presented to her as an option when she signed on as interim chaplain. "It wasn't something that I knew about from the beginning or that type of thing," she said. The decision for her to stay was mutual between herself and the university.
One thing that attracted Cade-White to the position was the student body. "Everybody's very friendly, very warm, inviting and willing and interested in getting engaged," she said. "That's always an exciting environment to be in."
Cade-White's newly-named position is not purely cosmetic. "I have more regular hours," she said. "I'm here during the daylight, which is exciting. I'm gonna be teaching a class in the spring semester and continuing forward with one class each semester. I've added a couple of extra worship opportunities and that type of thing. More time means more things."
As permanent chaplain, Cade-White hopes to greatly aide Lakeland and its students in upcoming endeavors. "I'm just excited to be back and to help facilitate the spiritual experiences on campus as well as help the students and staff accomplish what they want to this year."
For more information, contact the reverend at [email protected] or stop by her office across from the bookstore.