District Attorney Joe DeCecco presents 10th Constitution Day convocation
Leah Ulatowski, executive editor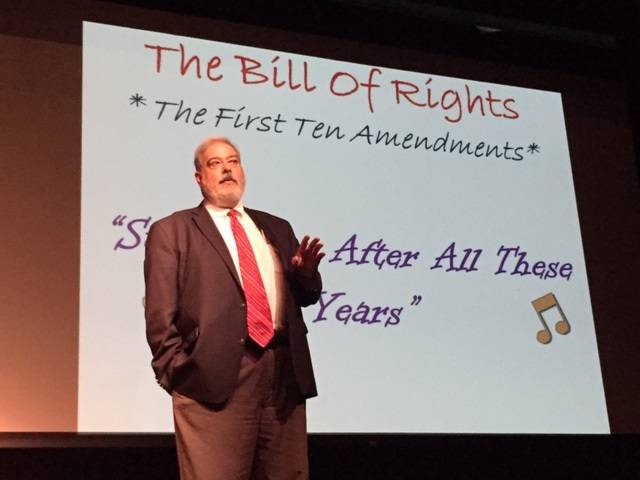 It is a tradition at Lakeland College to observe the constitution during Constitution Day. On Sept. 17, Sheboygan County District Attorney Joe DeCecco delivered Lakeland's 10th annual observation of the constitution at the Bradley Building. His presentation was fittingly titled "The Bill of Rights: Still Crazy After All These Years."
During the presentation, DeCecco reviewed the 10 amendments in the Bill of Rights, stressing that they were created to prevent "government overreach."
He noted a perceived hypocrisy in the Supreme Court allowing the implementation of the Patriot Act despite the limitations on government overreach stated in the fourth amendment.
"We don't need to give up rights to be safer," DeCecco said, supporting the fourth amendment and believing the second amendment to be a misinterpreted right for militia alone to bear arms.
DeCecco held a question and answer portion after his review, during which he voiced his opposition of Republican presidential candidate Donald Trump and his general distrust of the government.
"You're always being manipulated," DeCecco told one student in the audience.