Mishandled mirror shipment taken literally
Some confusion occurred last week when Mirror staff members accidentally took their newspaper's motto a bit too literally.
The Mirror's long-established motto is, "Our job is only to hold up the mirror—to tell and show the public what has happened," which is a quote from the late reporter Walter Cronkite.
Lakeland faculty, staff, and students were frightened when Mirror staff members approached them with large mirrors.
Apparently, the confusion began when a shipment of mirrors was delivered to the Mirror office by mistake.
The boxes of mirrors were meant to be delivered to the art department for a class that was working on a project dealing with reflections in art.
When the mirrors were delivered to the Mirror newspaper office, however, students involved with the Mirror assumed that they were meant for use with their famous—now infamous—motto.
The Mirror staff was so excited about the new academic tools, that they left the office with the mirrors before their adviser, Dawn Hogue, could arrive.
When Hogue entered the Mirror office, the empty boxes lying on the floor gave her a clue that something out of the ordinary was happening.
"I called the phone number listed on the boxes," said Hogue. "They told me that they were a mirror-production company, and I had a little laugh because we're a Mirror-production company too, in a way."
Curious about what might have happened to the shipment of mirrors, Hogue went outside and discovered that the staff had not strayed too far from Chase, where the Mirror office is located.
The students were outside scattered between Chase, Laun, and Bradley romping through the snow and "holding up the mirrors" to passersby, patiently explaining "what has happened."
Unfortunately, the Mirror staff was so excited that they were not at their peak news-reporting performances.
Mirror production manager, Sirin Avci, was said to have approached a larger woman and asked her if she was pregnant.
The woman reportedly responded, "No, and I'm a man."
Another staff member, Sean Gilligan, explained, "I guess I wasn't really sure why we decided to follow our motto so literally, but it seemed like fun at the time, so I went along with it."
Gilligan's interpretation of "hold[ing] up the mirror to tell and show the public what has happened" was to approach an attractive woman with his mirror.
Onlookers observed Gilligan's impromptu serenade as he softly sang, "You're so beautiful to me."
The Mirror staff's fun ended when a superstitious staff writer, Josh Meronek, accidentally dropped his mirror, shattering it on the sidewalk between Chase and the Laun Center.
Concerned about the seven years of bad luck that might ensue, Meronek panicked and ran back to the Mirror office.
"I don't really know what came over us, but I guess breaking the mirror really brought me back to reality," said Meronek. "From now on, I'll just stick with regular reporting."
Hogue received a call from Bill Weidner, associate professor of art, after the staff returned to the office.
"I was wondering why the mirrors that I had ordered hadn't come in yet when I heard from one of my art students that they had just been accosted by someone with a mirror on their way to class," said Weidner.
All returned back to normal after the mirrors were delivered to the art department. Some of the Mirror staff were greatly disappointed by the loss of the mirrors.
"I was just beginning to get good at telling people what they were seeing when I got a text from my editors telling me that I had to get back to the office," said Amanda Smith, staff reporter.
Feeling sorry for taking away all of the mirrors from the staff, Weidner gifted one of the mirrors to them after painting the Mirror's motto onto it. The staff made sure to keep Meronek away from the specialized mirror.

Hang on for a minute...we're trying to find some more stories you might like.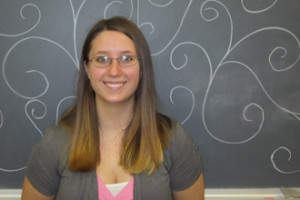 Stephanie Rebek, Editor in Chief
I am currently a  senior studying criminal justice and English, and this is my fifth semester writing for the Mirror, and second year as Editor and Chief....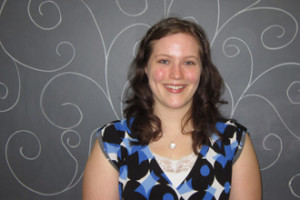 Michelle Fromm, Managing Editor
Michelle Fromm is a senior at Lakeland College studying writing. She enjoys writing feature stories for the Mirror, singing in Lakeland's Concert Choir,...