Students recover in aftermath of goose attacks
Lakeland College experienced some serious problems with the goose population last Friday, which seemed to begin when one goose reportedly chased after Miranda Miller, sophomore music performance major with an emphasis in axillary cavity pedagogy, on her way to Verhulst that morning around 9 a.m.
"I don't know what got into that goose!" said Miller of the experience. "I was leaving the Campus Center to head over to my trombone lesson in Verhulst, and, out of nowhere, this goose just flew down and started running after me on the sidewalk!"
The goose allegedly had its mouth wide open and was hissing in what onlookers described as a "menacing manner." Miller was able to outrun the goose and shut the door quickly behind her upon entering Verhulst.
"I've never seen anything like it," said Miller. "I'm just glad it didn't get me."
Unfortunately, other students were not so lucky. Two other students, by the names of Stephanie Tutor, junior flipbook major, and Leah Ulatowski, freshman gastrointestinal studies major, encountered a gaggle of geese later that same day. The women were strolling across campus, chatting, and sipping their drinks from the Daily Grind when they came across approximately ten to twelve geese.
According to Ulatowski and Tutor, the geese were looking extremely irked about something, a claim which Tutor substantiated by saying, "Their feathers were all ruffled up, and they were making some weird sounds that I've never heard geese make before."
Ulatowski agreed, saying, "They were sort of walking around in circles in this one spot, and they wouldn't get off the sidewalk. We came closer because we had to get through, and we figured they would be scared away as we approached. But they weren't."
As Tutor and Ulatowski's encounter with the geese happened around 10:30 a.m. when many students were in class, there were no other witnesses to the incident. The two claim that rather than departing from the sidewalk as they approached, the geese turned to attack them.
"They did this to me," said Ulatowski, rolling up her right sleeve to reveal a fresh scratch.
Tutor also sustained injuries in the form of several bruises on her legs, which she says are from some of the geese grabbing at her with their beaks.
Even more surprising is what the two women claim to have seen as they were retreating from the truly angry birds.
"They walked around with a strut that sort of looked like a march until they were in the shape of the letter G," said Tutor. "Then they stayed there squawking as they watched us leave."
"It was really odd," said Ulatowski of the apparent G-shaped formation. "I guess it stood for 'geese,' but who knows?"
When Miller was questioned about the G shape that Ulatowski and Tutor had seen, she responded, "Greatness. I am fairly certain that the G stands for 'greatness.'"
Miller went on to explain that she didn't think the geese would go to the trouble of making a complex formation just to remind people of the common name of their scientific classification.
"I think they're up to something," said Miller. "And 'greatness' is probably their mantra. Or I suppose it could be 'grandness' or 'glory' or something like that. But, it's not just 'geese.'"
Tutor seemed to be thinking along the same lines when she questioned, "Why would they want to remind us that they're geese?"
Another act of the geese's possible greatness or glory was observed by Fabian Qamar, junior miscreant theory major, when he came upon a gaggle of geese that were attacking his car.
"Luckily I got there before they did too much damage," said Qamar. "But they had torn off some of the weather stripping from around the windows. And the strangest part was that there was a huge letter G scratched onto the hood of the car."
The presence of the letter G being displayed in this attack almost certainly connects it to the incident with Tutor and Ulatowski, authorities say.
Upon being told of Miller's theories regarding the use of the letter G, Qamar said, "I don't know. It's really odd. Maybe we'll never find out what they meant by it. I mean, they can't talk. They're just geese, after all."
Lakeland's security team has called in the help of Sheboygan police and detectives to investigate these cases. Several other unconfirmed incidents have been reported since Friday.

Hang on for a minute...we're trying to find some more stories you might like.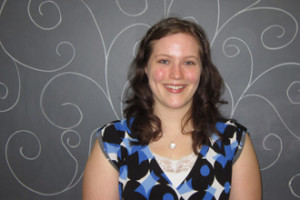 Michelle Fromm, Managing Editor
Michelle Fromm is a senior at Lakeland College studying writing. She enjoys writing feature stories for the Mirror, singing in Lakeland's Concert Choir,...