Essence of Heritage pulls out all the stops for audience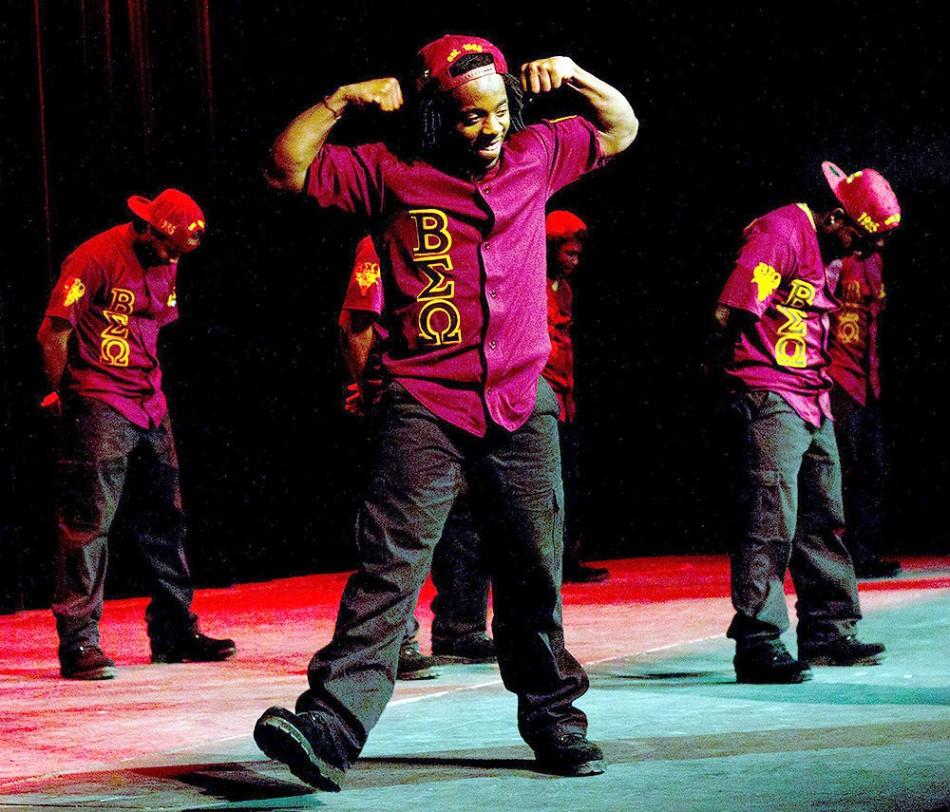 Essence of Heritage (EOH) was hosted by the Black Student Union (BSU) and Beta Sigma Omega on Feb. 28.
"In my 23 years at Lakeland, it has been one of the best performances I have ever seen," said Lisa Stephan, student success and engagement coach.
The show was kicked off by a classroom scene put on by the members of BSU with Ben Wilks, senior writing major, acting as the professor of the classroom. The purpose of this scene was to introduce EOH and incorporate "Lift Every Voice and Sing" by James Johnson. This song is known as the "Black National Anthem." Serina Jones, junior nonprofit management major, gave the vocal performance for the song during the scene.
The following act was spoken word poetry by three students. Bri Williams, senior nonprofit management major, recited her poem and was followed by Wilks with his poem "Zino." Jody Harrison, sophomore nursing major, concluded with his poem, "Letter to my Ancestors."
Alpha Psi Alpha then performed their step show for the audience.
Joshua Guy, junior communication major, Malcolm Blakely, junior business major, and Jacob Nault, sophomore choral and general education major, performed "Ordinary People" by John Legend for the next segment of the show.
Josh Landon, news anchor for CBS 58 Milwaukee, spoke about academic success in the African-American communities.
There was also an award ceremony during the show. The J. Garland Schilcutt award is presented to the staff or faculty member who has shown great dedication to the Lakeland College community over the years. This year, Jessie Falls, dining services staff member, received it for his dedication and wisdom for the past eight and a half years.
"This is the best thing that has ever happened to me since I have been here at Lakeland," said Falls. "It really made me feel special."
Airiss Hargrow, sophomore sports studies major, was also awarded the $1,000 Essence of Heritage scholarship.
"I really appreciate this scholarship," said Hargrow during the award ceremony. "I need help paying off my tuition, and this helps me out a lot. Thank you."
The student success and engagement coaches acknowledged some students for their academic excellence. The students who received acknowledgments were Michael Whitley, Shawntrae Douglas, Jacob Battle, Dorah Owango, Le'Shay Jones, Nawachan Nda, Braden Woods and Carisha Bell. All of these students had a grade point average of at least 3.0.
To end the night, Beta Sigma Omega performed its step show.
"It was one of the best shows I have organized," said Kendrick Burks, senior computer science and graphic design major.
For the closing scene, Vincent Willis, junior nonprofit management major, spoke his "I AM" poem, expressing how grateful one will be once they earn their degree from Lakeland College.
"In my four years as a student here, being involved in BSU and since I came back to campus four years ago, that has been the best EOH I have ever seen," said David Simon, interim director of security. "I cannot wait to see what they have in store next year."