Relaxing Irish tunes of Solas come to Lakeland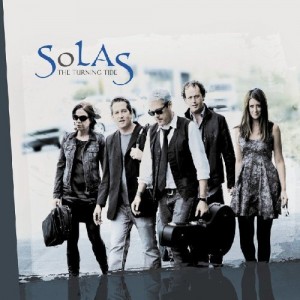 The Lakeland Bradley Hall was filled with Irish music performed by the band called Solas on Feb. 21. The concert started at 7:30, and lasted for one and a half hour.
The band, which was composed of five musicians, and formed in Philadelphia in 1996, performed well with various kinds of instruments such as a tenor banjo, a mandolin, a violin, flute, and low whistles. As the founder of the band, Seamus Egan played the low whistle and flute. Winifred Horan and Niamh Varian Barry were the vocalist and both played the violin. Last but not least, Mick MacAuley played the accordion, and Eamon McElholm payed the guitar and keyboards.
The band is called "Solas" meaning "light" in Irish. All of the songs they performed varied from a sense of a bright feeling to a warm feeling. As the band describes themselves as "the first truly great Irish band to arise from America," they respected original Irish folk sounds and the traditions. The melody of their songs and music was very soft and relaxing. Its rhythmical beats evoked a few people to dance in the hallway and clap along with the beats. The audience was very entertained by the great music and songs performance by the various musicians and vocalists.
Moreover, the concert was a success. Majority of the audience in Bradley was from outside the campus. Due to midterms, student attendance at the concert was low. Even though there were not as may student attending the concert as predicted, those that attended the concert helped made the concert successful. The band was very thrilled to have a polite group of audience that enjoyed their performance.
Solas will continue their U.S. tour until March. For more information about the band their concerts, go to their official website: http://www.solasmusic.com/