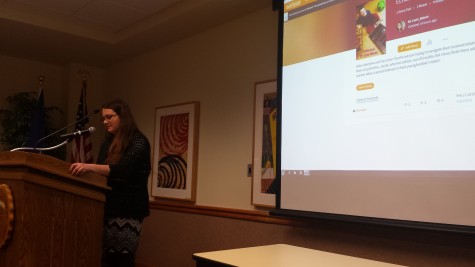 Danielle Livingston, Executive Editor

February 20, 2016

Filed under News, Top Stories
Lakeland College graduate Leah Ulatowski came back to campus on Feb. 18 for a reading to fulfill the community aspect of her honors project. For her project, Ulatowski wrote a novella titled "Echolalia." The novella depicts the story of two sisters, Eden and Charlie, aiding their brother, Jacob, who has au...
Danielle Livingston, Executive Editor

February 18, 2016
Make an outline Of how much you dislike writing essays. Write a thesis statement The purpose is to encompass your whole paper … if you can write the whole paper Write write write And cry cry cry. Check for mechanics, grammar and revise Not s...