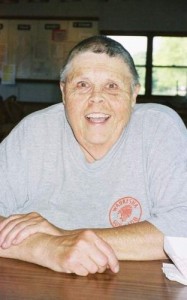 Michelle Fromm, Staff Reporter

March 7, 2012
Once upon a time, a student could pay his tuition at Mission House (now Lakeland College) for only $50 per semester, and pay for his room and board with a single $100 bill. This was what the Mission House Mirror reported back in March of 1941. Times may have changed drastically since then, but the spirit o...
Sean Gilligan, Staff Reporter

February 23, 2012
The Lakeland alumni committee is putting together a number of events throughout the year for the sesquicentennial celebration culminating with the All-College Reunion June 21-24. The reunion will consist of various events and demonstrations for alumni to experience. One of the highlights of this reunion, ...