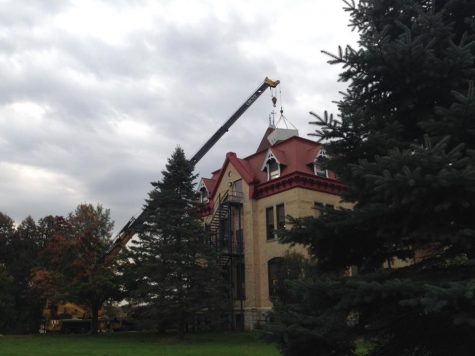 Amanda Bagnall-Newman, Visual Media Editor

October 12, 2016
Students awoke today to see maintenance work being done on top of Old Main. A new HVAC roof top unit was installed, replacing a unit that dates back to 1994. "We were replacing the HVAC rooftop unit, which houses a make-up air preheater, air handler and the components for air conditioning," stated...
Karalee Manis, Managing Editor

February 12, 2016
Workshop Architects, an interior design, research service and architecture company out of Milwaukee, visited Lakeland's campus and, in addition to talking with students, faculty and staff, held a student-only meeting, on Wednesday, Feb. 10, to seek input about how the Campus Center could be improved...