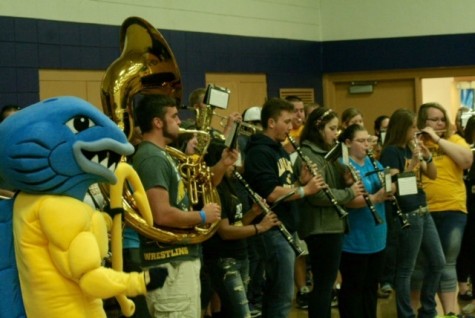 Aaron Oechsner and Aaron Barth

October 1, 2015
During Homecoming 2015 and The Big Fish Festival, the Mirror went around campus and asked students, faculty and alumni what Lakeland College means to them.
Leah Ulatowski, Executive Editor

September 30, 2015
Musko might not be a swordfish, but he certainly has all the moves! Watch Lakeland College's mascot sword fight with freshman writing major Dan Janeshek at the 2015 homecoming tailgate as part of the theatre booth demonstration.