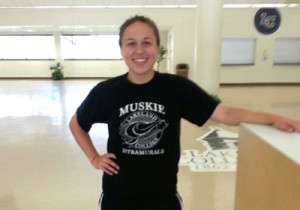 Brandon Rooker, Sports Editor

October 14, 2012

Filed under Inside Sports
The Lakeland College Wom­en's Soccer team has shown great promise throughout the 2012 season. A major contribu­tor has been the leadership and play of Senior Forward Hannah Landgraf. "I love Hannah's energy and leadership on and off the field," said Muskie co-captain Liz Pritzl. "Hannah...
Alec Noa, Staff Reporter

September 24, 2012

Filed under Womens Soccer
The Muskies womens soccer team looked for redemption in their match against Benedictine University on Sept. 22 after falling short to Concordia University Wisconsin, 8-0, four days earlier. Benedictine came out strong, scoring the first goal of the contest just five minutes into the game. Benedictine...