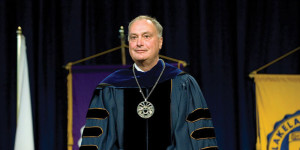 Leah Ulatowski, Copy Editor

November 1, 2012
Although Dr. Michael A. Grandillo took office as Lakeland College's 15th president back in July, one might say it wasn't quite made official until his special inauguration ceremony on Monday, Oct. 15, complete with inspirational performances by the college's concert band and choir, moving speeches,...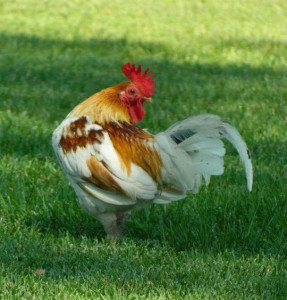 Amanda Smith, Staff Reporter

September 20, 2012
A Muskie Rooster's Adventure I started my journey in a kennel, a dog kennel to be exact. I thought, do I look like a dog? I don't belong in a kennel; I belong riding shotgun next to my owner. My owner is named Dr. Michael A. Grandillo, and he took me in when I was very young. I don't know whe...