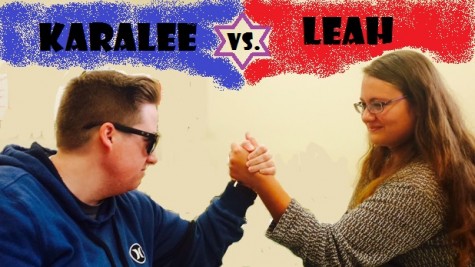 Karalee Manis and Leah Ulatowski

September 28, 2015
Some Lakeland College courses require several hours of volunteer work or a student as practitioner project that benefits the community. Here's what our columnists had to say when asked whether this is a reasonable requirement: Karalee Manis: NO. Community service is a great thing. It a...
Leah Ulatowski, Editor-in-Chief

March 19, 2015
While some individuals view Gideon Bibles in hotel rooms as an intrusion, they have given new hope to a number of people, and in my opinion, these books are a gentle invitation to Christianity in a world that is full of people forcing their views on us in the name of "tolerance." These Bibles ...