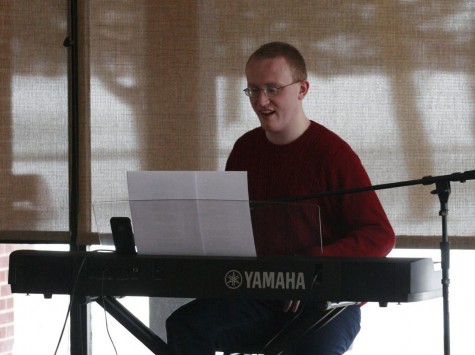 Aaron Oechsner, Visual Media Editor

January 16, 2016

Filed under News, Top Stories
Jacob Nault, junior choral and general music education major, returned to Lakeland College's Coffee House Concert Series in the 1862 Lounge on Jan. 14. With his keyboard, Jacob played and sang a diverse set list to a packed house. Songs ranging from Marc Cohn's "Walking in Memphis" to Jame...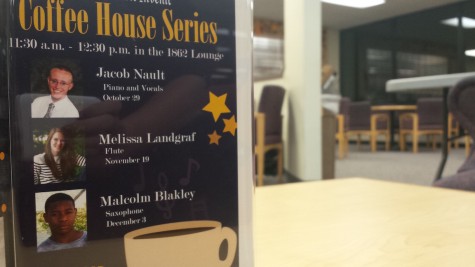 Heather Ross, Staff Reporter

October 28, 2015

Filed under Art & Features, Top Stories
The Lakeland College Student Success and Engagement Office (SSEO) will begin hosting a Coffeehouse series in the 1862 Lounge. These small, informal concerts are allowing selected Lakeland students to showcase their musical talents. Held during the day, they provide a welcome break for residential and...