March 21, 2015
Our staff members reviewed a few of the restaurants in Sheboygan and Milwaukee: Pier 17 My friend Brittanie Paulus (a Lakeland grad!) and I are foodies, and we recently tried newly opened Sheboygan restaurant Pier 17 on the lakefront. We started with the Southern-style chicken fritters with a ...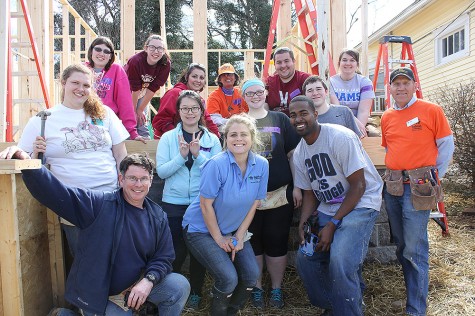 Leah Ulatowski, Editor-in-Chief

March 19, 2015
Robert Sizemore, chaplain and assistant professor of religion, and nine students made the annual Habitat for Humanity trip to volunteer and help build homes in Louisville, Ky. According to Amanda Bagnall-Newman, sophomore graphic arts major, one of the future homeowners shed tears of joy while hammering...