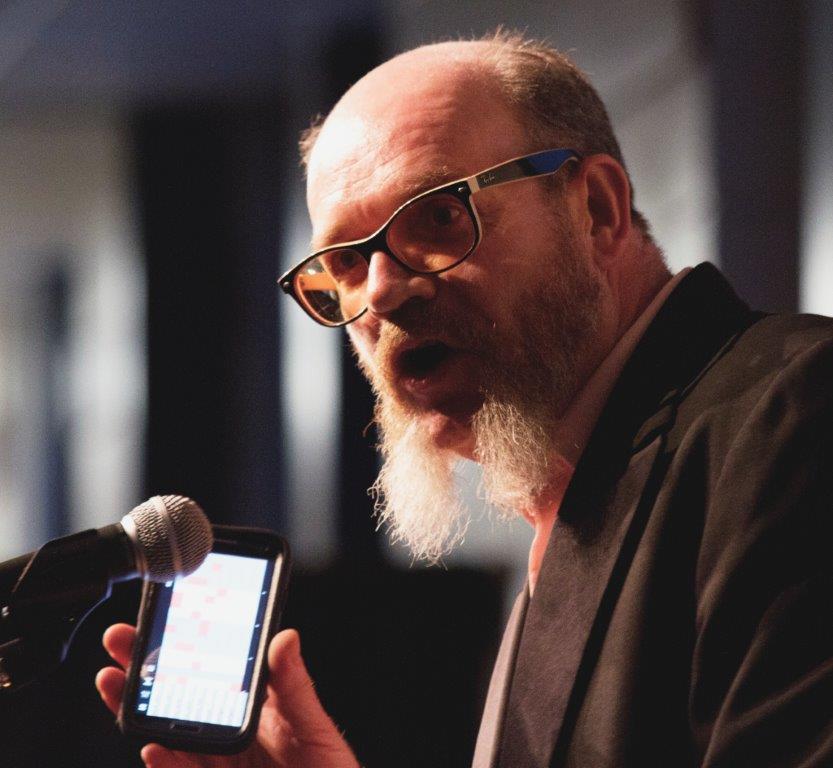 Photo courtesy of Rick Dodgson
It was the 1960s when a rebel was born. To be more exact, it was 1961 when the professor of counterculture and Associate Professor of History Rick Dodgson, or "Dodgy," came into the world. His journey in life began in Manchester, United Kingdom. Growing up north of England, Dodgson was intrigued by different lifestyles and the people that acquired them.
The punk-rock band The Sex Pistols served as great motivation and inspiration for the young Dodgson while he learned to play his 1976 Fender Telecaster. Music being his increasingly driving passion, Dodgson and his friends started their very own Indie rock group, A Nation in Exile.  
As the band's vocalist, guitarist and lyricist, Dodgson found himself choosing his love of music over his love of education, leading him to flunk his high school exams. He instead had an education in sex, drugs and rock and roll.
Dodgson went on to marry early on in his life and spent four years as a plumber's apprentice. He really enjoyed learning the trade of being a plumber, too. If he wasn't playing guitar, he was busy installing kitchens, bathrooms, heating and cooling systems and even repairing the occasional chimney. Being a handyman, playing in a band and being a husband was all Dodgson needed.
Suddenly, like a scene reminiscent of Spinal Tap, Dodgson's life was flipped upside down when his marriage ended abruptly.
"So that was the end of the band, the end of the marriage and the end of my plumbing career … I thought, 'forget that,'" Dodgson laughed.
After quitting work, marriage and his band, Dodgson decided it was time to see the world and travel. He had this urge to start over, or begin with a "clean slate."
Dodgson spent the next three years traveling through Europe and Africa, "licking his wounds," and finding himself returning to the local music scenes.
After Dodgson's third year of bumming around and playing in various bands, he ultimately decided to go back to school and further his education. He would argue that the opportunity to travel was equally important and a great incentive.
Still full of wanderlust, Dodgson returned to school in 1989 at Swansea University located in Wales. He was a double major in American Studies and Social Anthropology as an undergraduate. Dodgson decided on American Studies because with this program he could fulfill his dreams of traveling while earning credit.
A year later, Dodgson would go abroad to study at Ohio University in Athens, Ohio, a vibrant, hippy-hangout that was known for making Playboy's Top 10 list for party towns. Athens was considered a home away from home for Dodgson.
As a student studying abroad, Dodgson would acquire the connections he needed to eventually return to Ohio in order to finish his master's degree in political science.
Once obtaining his master's, Dodgson returned to Wales and his plumbing roots. There, he met his new love, Alex. Dodgson displayed his entrepreneurial efforts by opening his very own company called "Sunshine Services," specializing in solar energy installation. He installed the largest solar-heating system in Wales.
Three years later, Dodgson was invited back to Ohio University to pursue his Ph.D., for which he focused on the counterculture that was present in the sixties and seventies.
After receiving his Ph.D. in 2006, Dodgson eventually arrived at Lakeland College in 2007 with his wife Alex, who also works on campus.
Dodgson published his first book, "It's All a Kind of Magic, The Young Ken Kesey," in 2013. Kesey was the original guinea pig for the FBI's controversial LSD tests that were being conducted on humans and also the author of "One Flew Over the Cuckoo's Nest."
Dodgson has also produced a musical rock opera called, "Mission to the Stars: A Space Rock Opera."  
Recently, Dodgson showed his love of music by writing and performing his very own rap song to properly present his friend and peer, David Lynch, instructor of interdisciplinary studies and Chinese, with the Underkofler Excellence in Undergraduate Teaching Award on April 6, 2016.
Today, Dodgson and his wife have two children, and his oldest daughter is a current student at Lakeland.