Hypnotist brings Lakeland a night of fun and laughter
I have no magical powers…I can only make suggestions," said Chris Jones, a hypnotist who has been performing hypnotism for two years and visited Lakeland for a special performance on Feb. 18 in the Bradley building.
"Hypnotism is not a form of magic, but a form of suggestion," Jones said.
Jones compared being hypnotized to being drunk, feeling good, and living like no one is watching. Almost anything suggested to someone under the influence of hypnotism is a good idea.
Jones was not controlling anyone from the Lakeland community against their will; he said that the participants knew what was going on, and they simply did not care.
"I don't think I could make anyone do what they didn't want to do, otherwise I would be the president," Jones said.
He also questioned the crowd if they believed in his craft or not, and a female student stood out in saying she didn't. Rather than argue with her, Jones gave her a free T-shirt and politely spoke to her without any hint of distaste toward her opinion, and then continued on with his show.
Jones soon asked for volunteers and eight participants went up on stage and sat down. He warned the crowd saying if anybody were to fall asleep in the crowd, to not wake them up and allow them to lay their head on your shoulder, after which the show began.
Eight participants on stage fell asleep, with a couple of people in the crowd following, one being the same female student who didn't believe in hypnotism.
Participants who didn't fall under his trance were politely asked to go back to their seats and thanked for attempted participation.
As Jones' first act, he had the participants believe they were on a game show and the answer to the question was their name, but he made it so they couldn't pronounce their first names. Jones put the microphone to their mouths, but they simply could not say their names.
The following acts ranged from posing like a playboy bunny to being questioned by the cops. One act had the hypnotized men believing they were giving birth to a fifteen pound baby, and another had them all milking a cow!
Jones also got the participants to partake in a dance contest. He then influenced them to tell their best friends' secrets. Their friends in the audience either frowned or joined the crowd in laughter.
Jones ended the show in saying the participants would deny everything until long after they left the auditorium.
The way Jones can enter one's mind and make them do the most absurd things amazed even the biggest non-believers.

Hang on for a minute...we're trying to find some more stories you might like.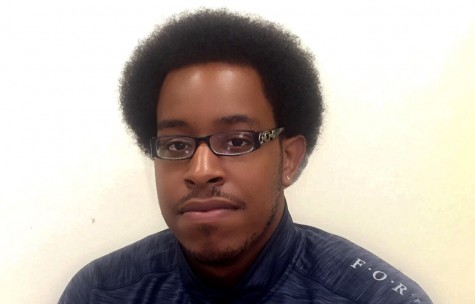 Benjamin Wilks, Sports Editor
Ben is a senior from Milwaukee, Wisconsin, majoring in writing. Ben has a passion for both photography and writing. He has won high awards at the ACP Best...