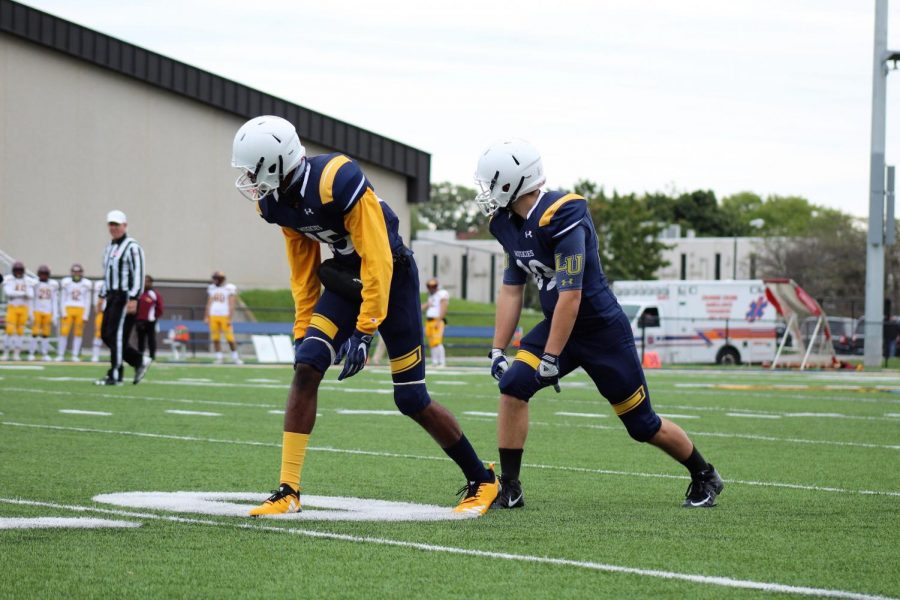 The Lakeland University Muskies had a jammed packed Homecoming weekend of athletic competition Saturday as the Lakeland football, women's soccer and men's soccer teams all had games at Taylor Field.  
Homecoming kicked off with Lakeland's football team playing against the Concordia University of Chicago in the NACC conference opener. Lakeland showed its true strength and overwhelmed the Cougars in a 61-28 victory. Lakeland picked up a well needed win after starting the season 0-3 and is currently 1-0 in conference play. Lakeland's next game will be in Mequon, Wis. where they will face Concordia University
Wisconsin in the annual Cheese Bowl game.  
The women's soccer team had a match against a tough conference opponent in Dominican University. The ladies did not fare well against their conference opponent as the score of the game was 0-4. The first goal of the game did not come until the 11th minute in the game scored by Dominican and would be the only goal scored in the first half. Grace Daehling, the team's goalie, had a game high 14 saves. However, Lakeland could not slow down Dominican's offensive attack as the remai
ning of their goals were scored in the second half.   
The men's soccer team had a match against NACC conference opponent Marian University. The score of the game was 0-4 in which Marian scored two goals in the first and second half of the game. The first score came just six minutes into the match and resulted in Lakeland's soccer team playing from behind the rest of the game. 
The men will be competing again in October when they take on Edgewood College at home.