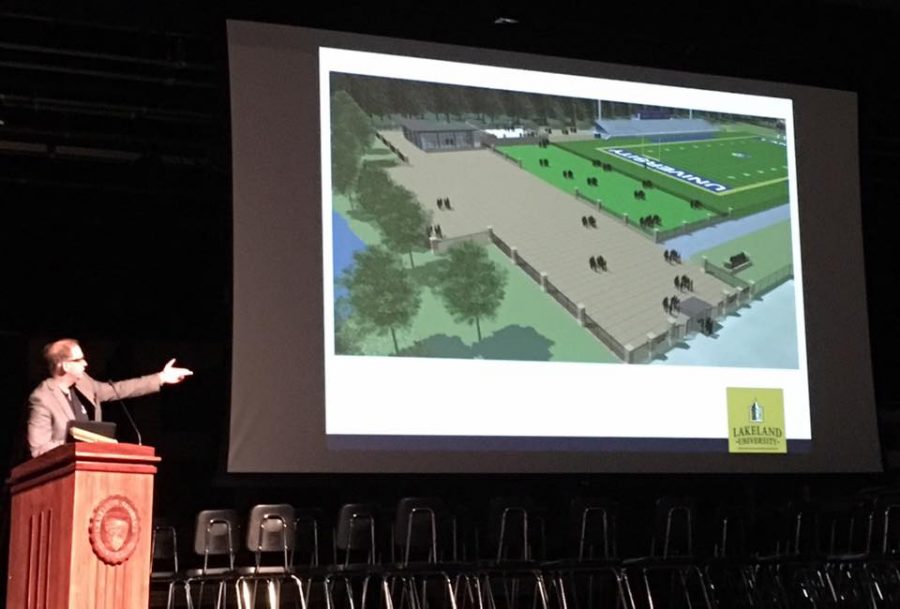 The Muskies are getting a new field.
On Oct. 31, Lakeland President Dan Eck announced plans for a brand new outdoor multi-sport facility. It will be a $2.8 million dollar investment for the university.
"We're gonna break ground as soon as spring permits," said Eck.
The main attraction of the facility is the new football field that will come with it. The lighted field will also feature new bleachers and a new press box.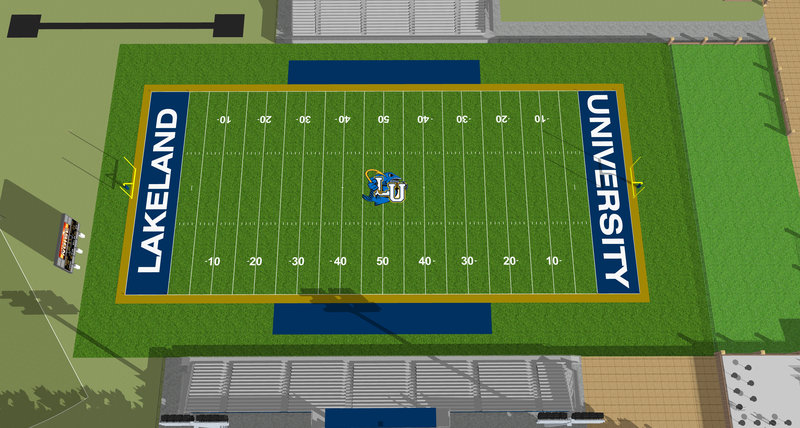 As the new field will be the only turfed field in Sheboygan County, it will be lent for high school football and soccer games as well.
The need for a new field arose this season when the existing Taylor Field became too muddied and uneven to play on. The Muskies football team was forced to relocate to Sheboygan North High School's field for home games.
The new facility will be put to use in fall 2017 with two new sports programs: men's and women's lacrosse. It will be also be home to Lakeland's existing soccer teams.
The high cost calls for new partnerships and fundraising efforts that have not been detailed as of yet.