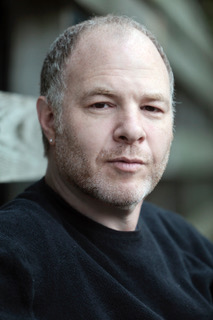 Photo courtesy of Jackson Katz
Highly respected educator, author, and activist, Dr. Jackson Katz, will speak about gender, gender violence, and the bystander approach this week at Lakeland University. On October 22 from 3:00 to 4:30 PM, Dr. Katz will continue his work toward educating young adults on preventing and eliminating gender-based violence. This event is sponsored by the Ulrich Center, Lakeland athletics, student activities, and residence life.
Dr. Katz, a native of Boston and former high school football star, was the first man to receive a minor in women's studies at the University of Massachusetts-Amherst. Pursuing further advanced degrees, Katz graduated from Harvard Graduate School of Education with a master's degree in education and from UCLA with a Ph.D. in cultural studies and education.
In 1993, Dr. Katz co-founded the Mentors in Violence Prevention (MVP) program. Originally focusing on gender violence within the military and sports, Dr. Katz has expanded his work on sexual harassment and gender violence prevention by providing leadership training for many colleges, high schools, and large corporations. Dr. Katz has delivered thousands of keynote speeches in all 50 states, 8 Canadian provinces and every continent except Antarctica.
Dr. Katz speaks on many ways we all can help with the fight against gender violence.
"Approach gender violence as a MEN'S issue involving men of all ages and socioeconomic, racial and ethnic backgrounds. View men not only as perpetrators or possible offenders, but as empowered bystanders who can confront abusive peers"– Dr.  Katz.
Dr. Katz also commonly shares different tips to help people live better lives. He also discusses the power in understanding and embracing our differences to foster more peace. Lakeland University is lucky to have such an amazing character come and speak about these topics, especially with our student population possessing such varied identities and backgrounds.  By attending this event, Lakeland students will be able to learn more about gender, gender violence, and the bystander approach to take our knowledge and ability to prevent violence to a whole new level.