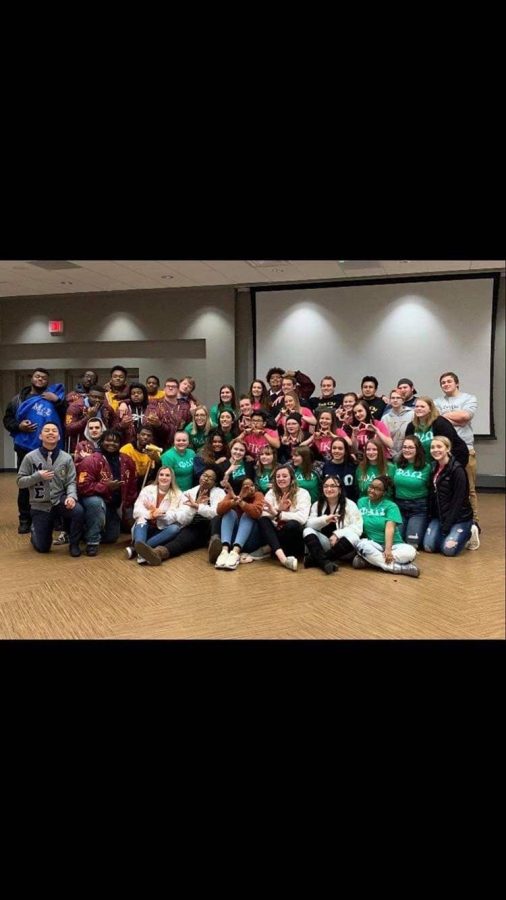 The sororities and fraternities here on campus recently finished with Rush Week, the week of Mon. Feb. 10 – Fri. Feb. 14, where the whole student body here at Lakeland University was able to get to know one another better and connect through games and fun coordinated by each of the Greek Life representatives. The Daily Grind also featured special limited-edition drinks that were available during that week. The different organizations were represented by different unique drinks. 
Each of the days of that week had featured something new to offer for students who are either a part of a fraternity or sorority, possibly interested in being a part of Greek Life in the future, or those who just wanted to be a part of some fun on campus.  
Tuesday was a "Pizza and Game Night," in which each of the individual organizations had their own original games that were available to play. Games included "Just Dance," "Giant Jenga," "UNO," "Rock Band," and other featured titles. Wednesday was "Open Suite Night" where each of the Greek Life Organizations had their doors open to anyone interested in Greek Life, welcoming any questions regarding their fraternity or sorority, as well as getting to know new people and make new friends. Thursday was "Karaoke Night" where anyone could sign up to sing, either individually or in a group, and have a lot of fun in the cafeteria of the campus center. Friday was a "Beach Themed Party" with a photo booth where anyone could go and get their pictures taken in the beautiful beach scenery that was set up (to contrast this cold Wisconsin winter). People were also free to wear leis and dance to music. There was also free food, including Buffalo Wild Wings.  
Olivia Parrot, the President of Phi Delta Omega and the President of Inter-Greek Council stated that, "It is a fun and a great time for us as a whole Greek Organization, it draws us all together. For example, last night at karaoke, one of the Phi Delt songs that we sang was 'We are Family' and we brought everyone that was still there from each organization up, so everybody sang that song together." 
The Greek Organizations will be starting their pledging processes soon, which will be concluded on April 3. These processes are very unique to each of the organizations and have different requirements for entering into each one. There is a Crossover Party where people can support those who just entered into Greek Life. There is also a new Commencement ceremony in the works that will be started this year. This will be an event for the first time in the almost 60 years that Greek Life organizations have been a part of Lakeland University. This is a closed ceremony, and it will only be open to those who are part of one of Lakeland University's fraternities or sororities.