Have a Drink in the Name of Science!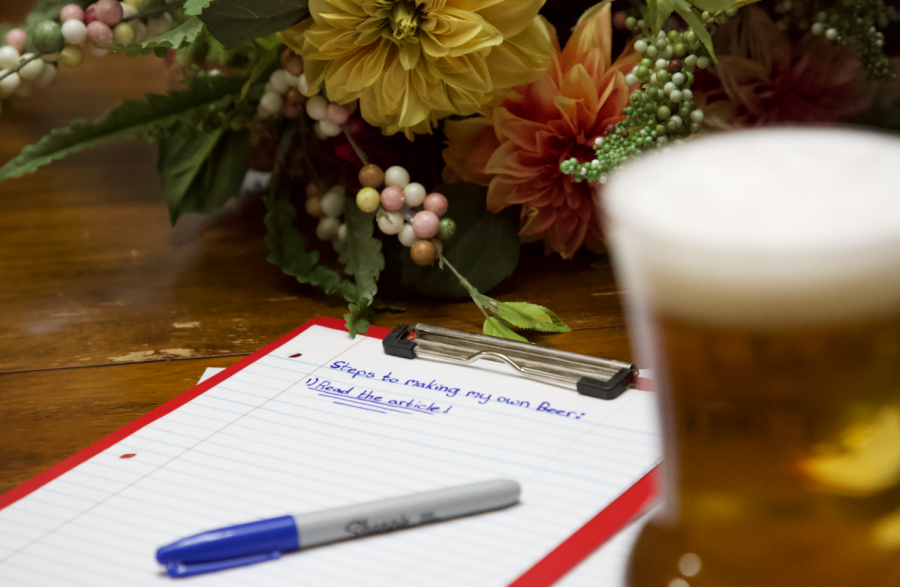 Spring 2021 could be a semester of adventure for students of Lakeland because they now have the chance to travel to Europe. 
Thanks to the efforts of Associate Professor of Biochemistry and Chemistry, Jered McGivern, for up to ten nights, students will travel around Germany and Belgium learning about the process of brewing beer and receive credit. 
"This is such a great experience to…visit other cultures and customs," explained McGivern. "I look forward to those moments when I get to geek out about beer and talk about why the beers we are tasting from Germany to Belgium are so unique and different." 
This opportunity will allow students to receive 3 credits to fulfill either a Chemistry or Writing course. 
Assistant Professor of Composition, Jodie Mortag, has also joined in on this excursion with great enthusiasm for both herself and her students. 
"Currently, we don't offer a writing course highlighting the craft of immersion writing…This is an opportunity for students to…see how they affect audiences differently through journaling, reviewing, reporting, blogging, social media posting, and more. We even plan to analyze the composition of beer menus!" said Mortag. 
The trip is scheduled to take place after finals of Spring 2021. Students who are graduating then will still be able to graduate as long as they get the course work done.  
According to a PowerPoint provided by McGivern, based on a previous trip they took for this course, students will be required during the semester before, and for a time after the trip, to finish course work to receive their credit. 
This course is also not free. While not overly expensive for a nearly two-week-long stay in Europe with course credit included, it is still something one would have to save some money for.  
McGivern explained that his goal is to have it, "cost close to $3000 per person…air, room and board, transportation and some meals…The final price will depend on how much airfare will be when we travel as well as the number of people who end up signing up." 
However, from what was presented in the PowerPoint, this is well worth the money. Especially with what else is included in the itinerary. Plans for visiting Munich, Bamberg, Brugge, Ypres, and Brussels are included. There are also plans for free days, tours to visit landmarks, cathedrals, monasteries, and even breweries with tastings 
If you want to know more, they will be happy to answer any of your questions in an email. Students can also join and follow their Facebook group: "Beer: The Science and Story Behind Fermentation."