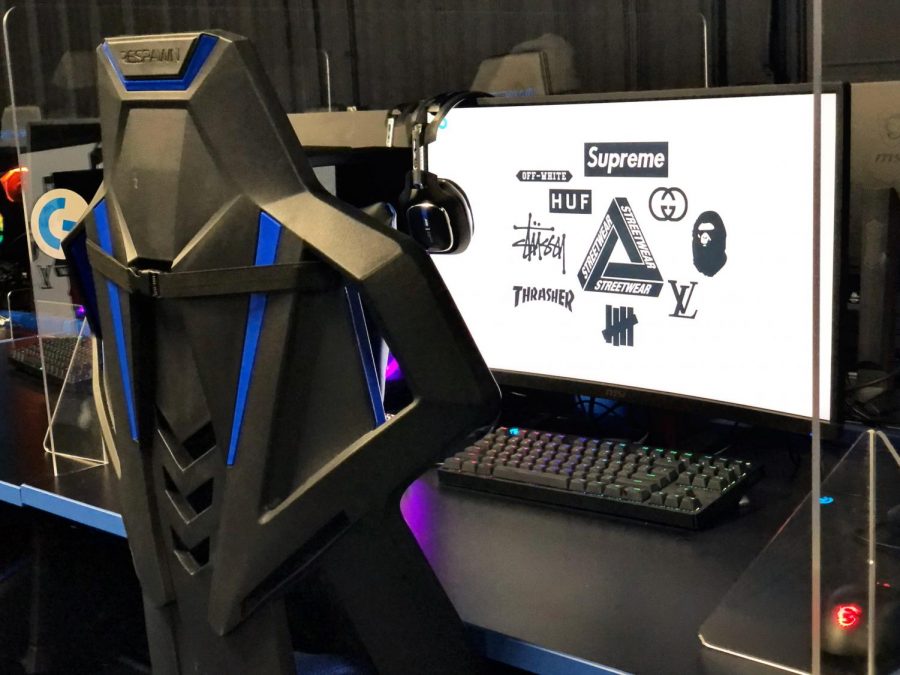 Rivers Caldwell
"Esports are a real sport!" says Robert Xiong, a member of Lakeland University's own esports club. With the growth and evolving use of technology, it is not surprising to see that the pastime of playing sports have also gone digital. This includes more games focusing on a competitive nature, in hopes to bring in an audience to watch.   Lakeland's esports team host a wide array of genres from first person shooters (FPS), fighting games, sports, and multiplayer online battle arena (MOBA) games. The team itself is broken down into small teams, who have varying schedules and goals in mind.  
Robert Xiong is the captain of the "League of Legends" (LOL) team for Lakeland, and one of the main people responsible for spearheading the idea of creating an esports team for Lakeland. He proposed the idea back in his sophomore year, and from there people like David Simon helped push this idea into a reality. The fact that Esports are becoming more and more accepted it felt only natural for Lakeland to follow this trend.  
As mentioned above, Xiong is the captain for the "League of Legends" portion of the Esports club.  "League of Legends" is a MOBA game that Xiong has a strong passion for. Before even joining the club, he has had a lot of experience with this game. Seven years' worth of learning the mechanics of the game, what equipment, such as mice, keyboards, computers, is best used to have the best performance while playing, and the multiple heroes that you have access to.  
 As captain he takes pride in ensuring he picks the best players there are and helps them play to their best ability. He coaches them by teaching his team both micro skills such as knowing how to set up their mice and keyboard with keybinds to play at their highest potential to the more macro skills like knowing the ins and outs of the games and knowing what to do in certain situations within the game itself.   
In his years of experience in playing this game and others, Xiong mentioned that since becoming the captain for the LOL team it has really opened his eyes and appreciate the game even more. "I want them to learn to play as a team," Xiong explained. He wants to emphasize the importance of teamwork and playing all together towards a win. His long-term goal relates to his quote from the start of this article showing that esports are indeed a "real" sport. They promote ideas of adaptation, teamwork, and honing skills to perform at the very best.  
Right now, as a more short–term goal, Xiong is focused on getting his team trained up and ready for the National Association of Collegiate Esports (NACE) Invitational on October 24 thru the 25.    
If you want to support Xiong and his team during the NACE Invitational, it will be live streamed at twitch.tv/lakelandesports.