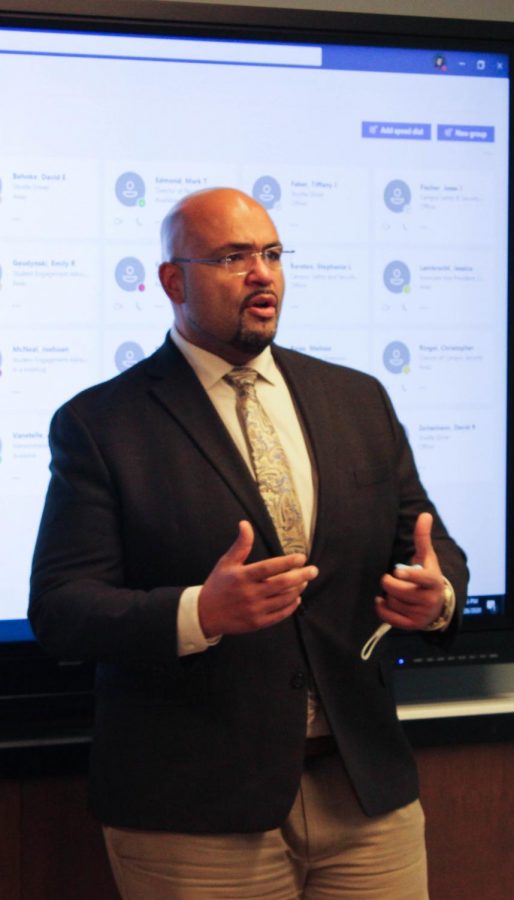 Talia Gutierrez
Hispanic culture has been a part of the United States for many years now, and one would think their influence has spread through our communities. To rectify this, Lakeland Student and Organization President, Elijah Santiago, has officially started the first-ever organization to represent students who identify as Hispanic/Latino. 
"It's never been done," said Vice President of Campus Life, David Simon. 
While Lakeland does have a Spanish Club and used to have an organization known as the Hispanic Professionals of Greater Milwaukee, Lakeland has never had one that has been solely focused on the cultures that encompass Hispanic communities.  
"Lakeland has several multicultural organizations on campus, such as Black Student Union, Japanese Association, and Global Student Association," said Director for Multicultural Affairs and Student Engagement Advocate, LeShay Guy. "We've never had a club or organization for the Hispanic/Latinx population focused on their culture." 
Currently known as the Hispanic Student Association, this organization is welcoming all Hispanic students to join for a chance to come be a part of the first organization solely focused on Hispanic heritage and culture. 
"I think it's important that this student population has a safe space to be themselves and get to know other students on campus who identify as being a part of the community," explained Guy. "I'm hoping that students can use this club/organization as an outlet to discuss issues affecting their community as well as educate the broader Lakeland community." 
Right now, the population of students who identify as Hispanic has increased significantly compared to just 10 years ago. However, among all the 1,000 students enrolled at Lakeland, only about 70 are among them. 
"…it gives you an opportunity to one, come together collectively," stated Simon. "To deliver an experience that educates this campus community about who you are. Culture, heritage wise, everything." 
It is for this reason that Lakeland is encouraging students to join for a chance to connect with Lakeland and the surrounding community to help them better understand their culture.  
Plans to host fun and educational events for Lakeland's community are in the works as Santiago and Guy continue to put out feelers for students who might want to join.  
"Overall, though, we want students to have fun and actively get involved on campus," explained Guy. "Starting this club was one way to do just that."  
They also plan to have as little faculty influence involved in this organization as possible so that the members can truly make it their own.