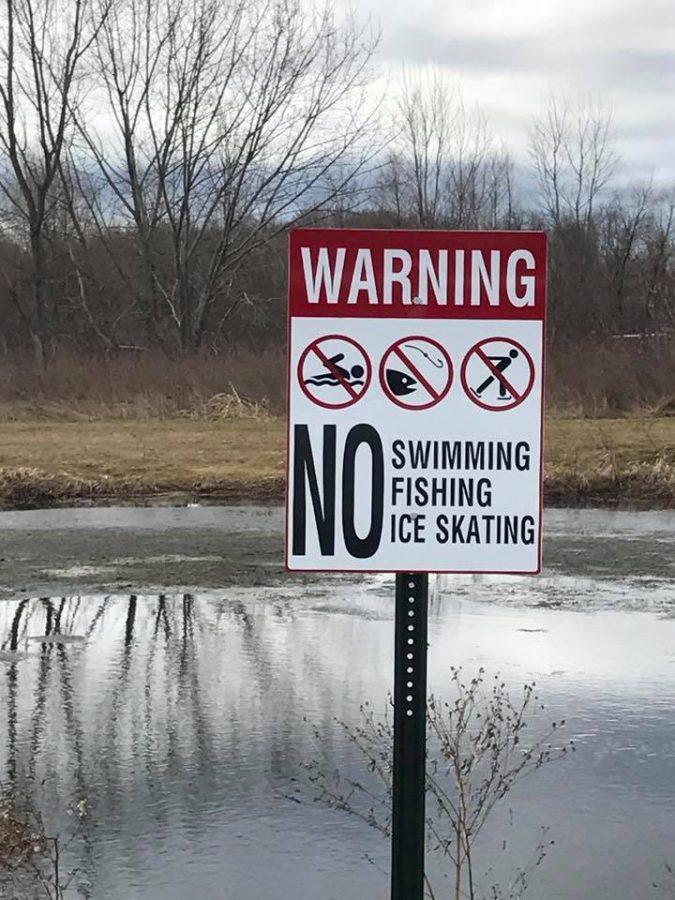 Serina Jones
There are multiple warning signs around the perimeter of the pond by Ley Chapel. These signs state that there is no swimming, fishing or ice skating allowed.
David Simon, director of campus safety and security, stated that the warning signs were up well before the death of freshman Kaelin O'Neal, whose body was found in the pond after he went missing.
The signs were then replaced after the incident as the previous signs were corroded.
If you have any questions, contact Simon at [email protected]