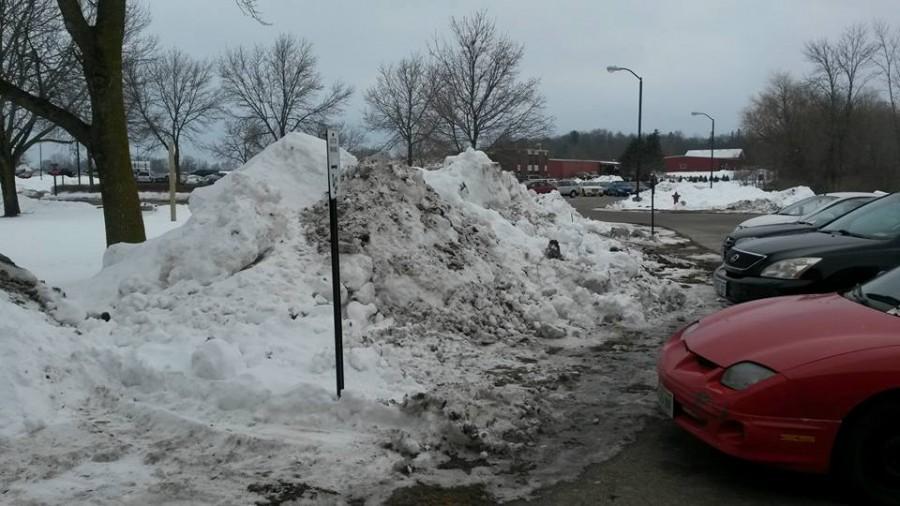 Aaron Oechsner
The blistering cold and gigantic piles of snow can only mean one thing: winter is finally here. That also means that the sidewalks are going to be icy and covered with snow, cars are going to be plowed in their parking spots, and people are going to have to be careful.
What is Lakeland doing to make sure that the campus is safe during this snowy season?
When a snowstorm happens during the night, the grounds crew comes in around four in the morning to start clearing the sidewalks and parking lots.
"It takes anywhere between four and five hours to clear the campus," said Joe Beniger, manager of facilities and grounds.
If it is snowing during the day, the crew does their best to stay on top of everything so that students, faculty and staff alike can get to where they need to go safely. This is very hard to do when the weather is against them.
Beniger also stated that if anyone needs help regarding snow removal, they can contact the grounds crew or security. The security truck has a shovel and can help get cars out of snow drifts or a plowed-in parking lot.
If you would like to know more about winter tips or school closings, "go to Lakeland Today, the Lakeland.edu website and the college's main Facebook page and Twitter account" said David Gallianetti, director of external relations.