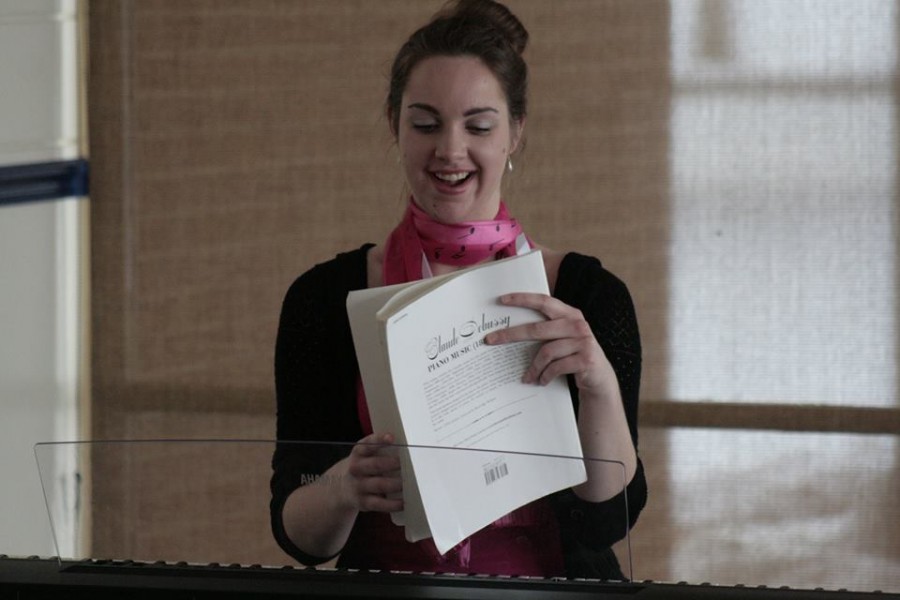 The latest installment of Lakeland's Coffee House Series showcased senior piano performance and pedagogy major Katie Christensen.
The event took place in the 1862 Lounge on March 3. Spectators could help themselves to coffee and donuts as Christensen performed on piano.
Christensen, who has performed alongside Lakeland's Chorale and Concert Choir, treated spectators to songs both contemporary and classical. On the contemporary side was Journey's "Don't Stop Believin'." She refrained from naming the song before playing it, acknowledging that spectators would immediately recognize it from the first few notes.
A segment of Christensen's set was dedicated entirely to études, which are small but difficult compositions meant to hone a pianist's skills. She explained an étude to the audience as "a technical exercise … made into a piece that people can actually enjoy."
Christensen closed the concert with the first movement of Ludwig van Beethoven's "Piano Sonata No. 32 in C minor, Op. 111," known for being the legendary composer's final sonata. After her performance of the long and challenging piece, spectators gave Christensen a standing ovation.
The Coffee House Series was introduced by the Student Success and Engagement Office in the Fall 2015 semester to put the spotlight on musically gifted students. Christensen's performance was the series' final installment planned for the academic year.