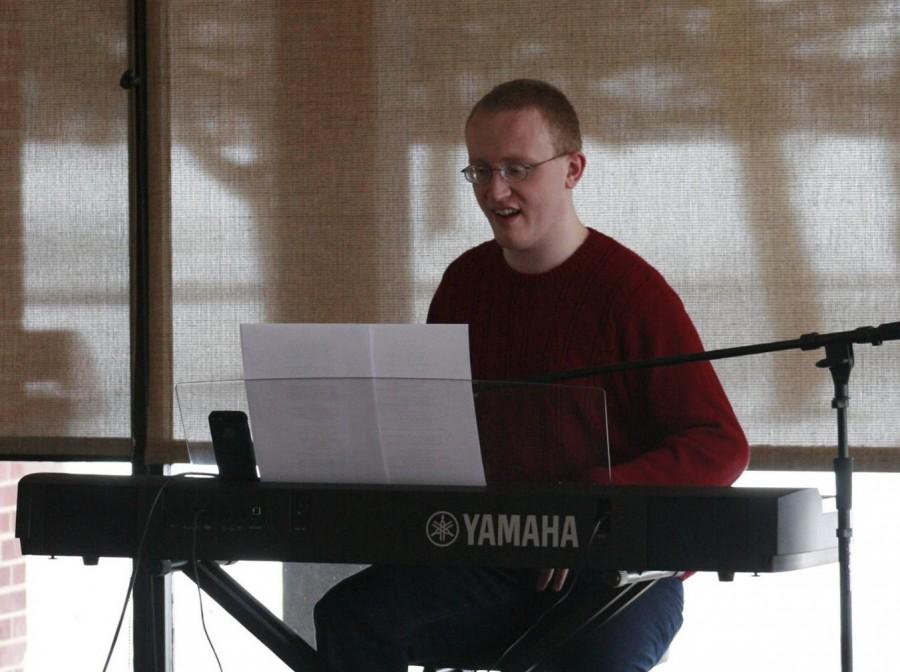 Jacob Nault, junior choral and general music education major, returned to Lakeland College's Coffee House Concert Series in the 1862 Lounge on Jan. 14.
With his keyboard, Jacob played and sang a diverse set list to a packed house. Songs ranging from Marc Cohn's "Walking in Memphis" to James Taylor's "Your Smiling Face" were played.
Towards the end of the performance, Jacob asked the crowd for a few song requests and proceeded to perform a couple, including "On Wisconsin," before his final song of the set.
Jacob Nault and Tia Pribbernow are scheduled to perform together at next month's Coffee House Series. Check the campus events calendar for more information.
If you missed Jacob's performance, check out our video for a glimpse of the event.