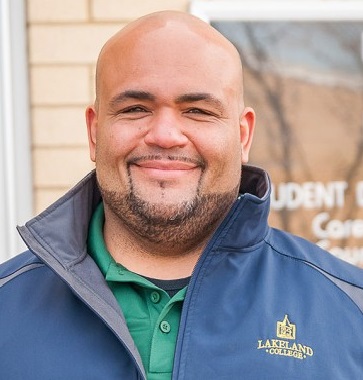 You may have noticed the changes in campus security recently. Last year, many of the student security workers were replaced with professional law enforcement staff, according to David Simon, director of campus safety and security.
With the majority of the new force being active law enforcement officers, and the remainder being former officers, the new security staff members are well trained and armed. Simon himself is a former member of the Wayne County Sheriff's Department in Detroit, Michigan.
With recent national news in mind, the Mirror asked Simon what procedures are in place at Lakeland in the event of a live shooter scenario. The first thing Simon's department will do when notified of an active shooter on campus will be to notify the Sheboygan County Sheriff's Department.  
Campus Security then will send out an all-campus mass email to inform the campus community of the situation. After making sure that communication has been clear, the department will respond to the incident, working to contain and neutralize the situation.
When asked how students should prepare, Simon, while explaining that there is no way for people to prepare emotionally for such a traumatizing event, said there are things students can do in order to lower their chances of being harmed if there were to be a shooting event at Lakeland.
Simon emphasized the need for students to inform themselves of proper procedures such as staying hidden in a room with the doors shut and lights out, placing tables and chairs in such a way as to block entrance into the room and remaining quiet as ways to help students survive the threat of harm from an on-campus active shooter threat.
Simon encourages all Lakeland students, staff and faculty to make sure they have the campus security number in their phones. The number for campus security is (920) 565-1126.
Pointing out that it has been newly revamped, Simon explained that the Security Department's website ( http://lakeland.edu/Campus-Life/safety-and-security) is a great resource, with current campus crime statistics available, suggestions for staying safe and other helpful information.
Simon also urged that students read and familiarize themselves with the Emergency Reference Guide posted in each classroom and dorm hall on campus.