Study abroad program offers experiences of a lifetime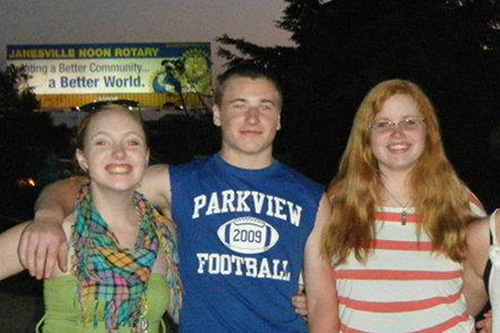 Studying in a foreign country seems like a scary idea to some, but it's an adventure of a lifetime for others. Lakeland offers programs that allow one to study abroad in Japan, Germany, China, South Korea, Cancun, Belize and, the newest addition, Luxembourg.
Studying abroad provides students with the opportunity to expand cultural awareness while still focusing on their studies. A common misconception is that studying abroad is expensive, but Lakeland offers many scholarships to students.
Lakeland's Paige Gerber, junior international business major, is studying at the University of Luxembourg this semester. She has embraced the opportunities of study abroad by participating in traditions such as Carnival, which is the pre-Lenten holiday season that is celebrated with large parades and parties.
"It was a great time! Any future students who are coming to Luxembourg, think about bringing a costume with you so you can dress up for Carnival. Even a simple mask will work! It's definitely something you must experience while you are here!" wrote Gerber on her blog.
Gerber has also learned other European ways of life while in Luxembourg. She documents many of her experiences on her blog at paigeinlux.blogspot.com.
While staying in Luxembourg, Gerber has learned to adapt to several cultural differences.
"Here in Luxembourg, and other surrounding European countries, it's common for most businesses to start closing around 6 p.m.," explained Gerber on her blog. "By the time I'm getting off the train and coming home from class, most shops are starting to close their doors for the day."
Students who are looking to expand their horizons and travel should definitely check out the study abroad options here at Lakeland.